Five NASCAR Cup Drivers Who Underperformed in 2020: Kyle Busch, Jimmie Johnson, and Who Else?
Published 12/26/2020, 7:51 AM EST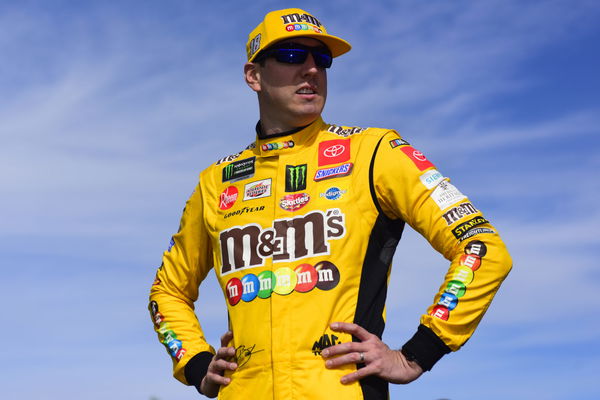 ---
---
The 2020 NASCAR season saw many drivers step up to the plate, the biggest example of that being Chase Elliott beating all odds to emerge as the title-winner at Phoenix. However, there were drivers who performed below par as well, to the surprise of many.
ADVERTISEMENT
Article continues below this ad
Those drivers did not just struggle with the uncertainty presented by the coronavirus pandemic, but also with their form for the most part of the season.
Kyle Busch
ADVERTISEMENT
Article continues below this ad
The biggest surprise of the season was Kyle Busch. He entered the season as defending champion, on the back of a stunning end to the 2019 season. He came close on some occasions, registered top-five and top-10 finishes, but just could not bag the win.
Eventually, he did earn a win at Texas, maintaining a streak of 16 straight seasons with at least one win. However, that victory came during the Round of 8 in the playoffs, and by the time, Busch was already out of contention in the playoffs.
Given the standards he has set for himself, a season with just one victory and 14 top-10 finishes is a poor one for the two-time Cup champion.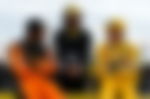 Martin Truex Jr.
Martin Truex Jr. won a race, had 14 top-five and 23 top-10 finishes in 2020, and also made the Round of 8 of the playoffs. However, Truex Jr. entered the season after winning seven races in 2019 and reaching the 'Championship 4' race.
Truex did not have a bad 2020 season, but more was expected of the Joe Gibbs Racing No. 19 driver, who is a former champion himself.
Jimmie Johnson
The seven-time Cup champion had one of the most unimpressive seasons of his illustrious NASCAR career. The last Cup race he won was back in 2017, and Johnson just could not quite find his feet thereafter.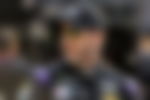 His final season saw him post just five top-five and 10 top-10 finishes, while also coming agonizingly close to a playoff spot but eventually falling short of the last-16.
Johnson finished his NASCAR career with a top-five finish in an emotional race but had a disappointing final season overall.
Erik Jones
The now-former no. 20 Joe Gibbs Racing driver had a difficult year. After registering a win each in 2018 and 2019, Jones was expected to do better in 2020, especially being a Joe Gibbs Racing driver.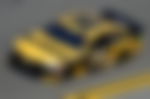 Jones could not make the top-10 as consistently as he should have and even lost his seat to Christopher Bell for the 2021 season. Strong finishes and wins under his belt could have possibly made a stronger case for him at JGR.
Clint Bowyer
Another NASCAR driver who would have hoped for a much better final season is Clint Bowyer. The 41-year-old announced midway through the year that he would not continue as a driver in NASCAR and announced a move to the broadcasting booth.
ADVERTISEMENT
Article continues below this ad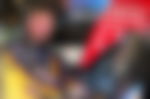 He could score only two top-five and 12 top-10 finishes all year, and fans would have loved to see him compete for higher spots a lot more consistently.
While Johnson and Bowyer bid adieu to the sport, Busch, Jones, and Truex Jr. will hope to sweep away the disappointment of 2020 as another crucial year approaches.
ADVERTISEMENT
Article continues below this ad