"F**King Ran Right Through Me" – Who Said What on the Radio in the NASCAR Cup Series Race at the Charlotte Roval
Published 10/13/2020, 2:10 PM EDT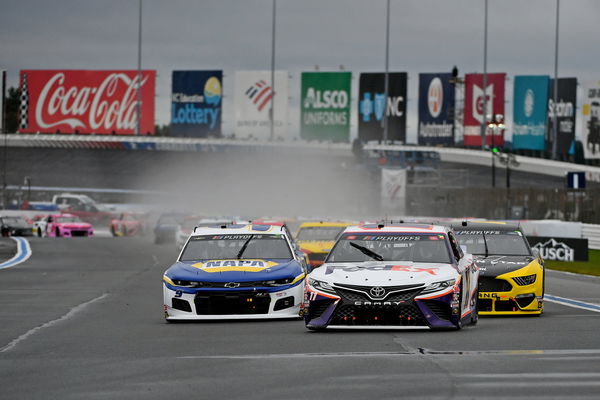 Ahead of their elimination race, Saturday night's events in the NASCAR Xfinity Series race had the NASCAR Cup Series drivers on their toes. The focus was on the rain that caused havoc during the Xfinity race and how much of a role it would play in the crucial Cup race at the Charlotte Roval.
ADVERTISEMENT
Article continues below this ad
Earlier in the week, Clint Bowyer announced his retirement from full-time racing at the end of the season. He was in for yet another big challenge in a must-win situation to stay alive in his last ever NASCAR playoffs.
"You boys spotting. You are going to have to earn your money today. You'll be able to see s**t," he said to his team on the radio just before the race.
ADVERTISEMENT
Article continues below this ad
Ty Dillon is compared to Lewis Hamilton in the NASCAR Cup Series race
Bowyer was in fine form as the race started and grabbed an early lead. Since the track started to dry up a lot earlier than expected, Ty Dillon soon moved to slick tires while the others were on wet tires. He was speeding past the rest of the field.
This prompted Bowyer's spotter to draw comparisons with F1 great Lewis Hamilton. "That Ty Dillon looks like Lewis Hamilton out here," Brett Griffin said.
Racing on wet tires was new for everyone, as it was the first time rain tires were used in a NASCAR Cup Series race. Austin Dillon felt he would've had a shot if he knew more. "I wish I knew more about this s**t. We would have had a really good opportunity," Dillon said on the radio.
Griffin was once again in the action and urged Bowyer to pass Jimmie Johnson. "Whew, Jimmie is all out of sorts. We gotta pass this ***** guy," Griffin said.
"He killed my car"
Kyle Busch then got into the middle of the action. Busch suffered a left front flat tire and was frustrated, to say the least. "Good job this year guys. Sorry, we had **** nothing of luck," Busch said to his team.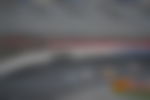 He did tag Bowyer though, which also caused damage to him. "I don't know what the f*** happened to Kyle Busch. But he killed my car. F**king destroyed," Bowyer said.
In another Kyle Busch moment, he tagged Austin Dillon, hurting both their playoff hopes. "He just f***ing ran right through me," Dillon expressed.
Four drivers see playoff hopes end
ADVERTISEMENT
Article continues below this ad
Much of the next part of the race was about drivers asking their teams about the playoff points situation.
Chase Elliott tagged Christopher Bell in the No. 95 and admitted he 'killed' his left front. His Crew Chief told Elliott not to worry about it and called Bell a 'damn idiot' for blocking Elliott.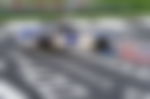 Elliott then upped the ante in the final few laps and dominated the final phase to emerge victorious on a road course yet again. While the eliminated drivers, including Kyle Busch, rued their chances, Elliott and his team were ecstatic after another big win.
ADVERTISEMENT
Article continues below this ad