Ford Performance Joins the 700 Club, Kevin Harvick Scores Ford's 700th Win in NASCAR Cup Series at Dover
Published 08/25/2020, 11:53 AM EDT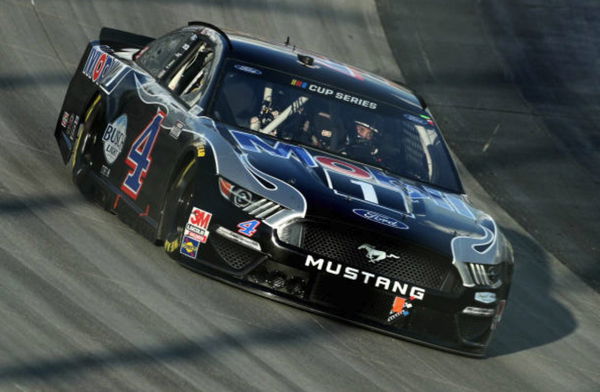 ---
---
Kevin Harvick won the second of two races last weekend at Dover International Speedway, driving the No. 4 Ford Mustang for Joe Gibbs Racing. However, the win will be remembered as car manufacturer Ford's milestone win in the NASCAR Cup Series. It was a record 700th Cup Series race win for the iconic manufacturer.
ADVERTISEMENT
Article continues below this ad
"Congratulations to Ford on their 700th Cup win," Harvick said after helping Ford reached the milestone. "Just got to thank everybody on this team. What a year. What a seven years. I am just really proud of everybody at Stewart-Haas Racing for being able to drive this car. Week after week they just put so much effort into making this thing go fast and it has been a great year," Harvick added.
ADVERTISEMENT
Article continues below this ad
Records galore for Ford
Kevin Harvick's doubleheader sweep at the Michigan Speedway a couple of weeks ago gave Ford their 698th and 699th wins. Ford has the most wins among all manufacturers so far this season, with 14 wins in 23 races. Seven among those belong to Harvick. It is also their best run since 1997. Ford's most wins in a season are 20, which they achieved in 1994.
Harvick has 21 race wins in a Ford. Meanwhile, Joey Logano has 23 wins and Brad Keselowski has 24 wins.
ADVERTISEMENT
Article continues below this ad
Ford's history in NASCAR Cup Series
Ford's first-ever NASCAR Cup Series victory came 70 years ago. In June 1950, Jimmy Florian scored an upset win at the Daytona International Speedway, over a field that included NASCAR greats Curtis Turner and Lee Petty. The 700 wins have come from 85 different drivers since Florian set the tone.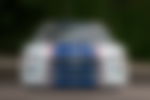 ADVERTISEMENT
Article continues below this ad
Among them, Ned Jarrett has the most race wins in a Ford with 43. Ford earned its first NASCAR Cup Series drivers' championship through Jarrett in 1965, 15 years after the first race win. Jarrett is a two-time Cup Series champion. Bill Elliott is second on that list with 40 wins. Elliott won the Cup Series title in 1988. Mark Martin is third with 35 wins, followed by Dale Jarrett and David Pearson with 30 and 29 respectively.
Ford will be hoping for another championship this season, with a wide range of top drivers set to race in the Cup Series and Xfinity Series playoffs.