Former Driver Warns NASCAR of Making "A Mountain Out of a Molehill" Amidst the Denny Hamlin Controversy
Published 04/30/2022, 5:55 AM EDT

Follow Us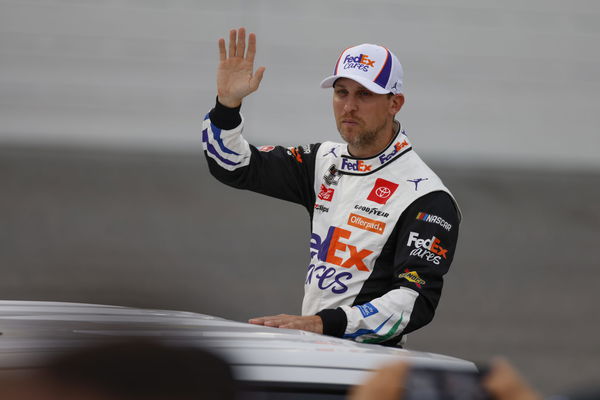 "I think we're making a mountain out of a molehill." This is what former NASCAR driver Kenny Wallace had to say about the recent Denny Hamlin run-in with NASCAR after the Joe Gibbs Racing driver was sent to sensitivity training.
For those of you who don' know, to keep it short and simple, Hamlin had posted a meme from a very popular mainstream television show, The Family Guy, that a certain percentage of people found offensive regardless of the fact that the meme was posted with no malice and aimed at a good friend of the person who posted it.
This led to NASCAR considering the Twitter outrage and penalizing one of their top, most marketable drivers for a meme.
ADVERTISEMENT
Article continues below this ad
In a recent video posted on his YouTube channel, Kenny Wallace called this whole saga "a crazy story." He described what Hamlin did as "all in fun."
Wallace recalled how back in the day, Twitter was fun and considered "child play."
"Now we got the Pope on there. We got the President on there. And now all these sports leagues, whether it's Major League Baseball, NHL, or now NASCAR, NASCAR is monitoring these athletes," he continued.
"NASCAR, they're part of the digital age and they're all over everything. They see everything. And they felt it wasn't appropriate, they looked in their handbook and they said, if you disparage anybody of any different look, so you get in trouble."
What Denny Hamlin did was "harmless" and "funny, " according to Kenny Wallace
The former NASCAR driver shed some light on a concerning behavior sweeping across society in the modern age.
ADVERTISEMENT
Article continues below this ad
"We're all out of hand right now," he said. "We're just totally out of hand. To me, I thought it was fun. I didn't think it was necessary to go so far."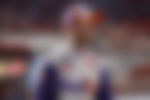 He then shared his opinion on the current state of affairs and how they're handled, not just in NASCAR, but across the country.
ADVERTISEMENT
Article continues below this ad
"I believe, my opinion is, we got 90% of America, stopping everyday American life, and making everybody apologize for using a meme. That was to me, harmless, funny," he emphasized.