Former Hendrick Motorsports Crew Chief Reveals Who's the Best Golfer in NASCAR
Published 03/11/2021, 12:00 PM EST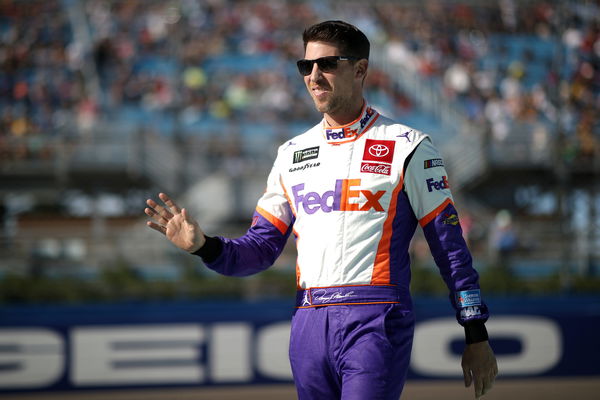 ---
---
This week, The Players golf championship tournament 2021 will take place, from 11 to 14 March. In honor of the event, Rick Allen, Dale Jarrett, and former Hendrick Motorsports crew chief Steve Letarte put a NASCAR twist to the sport. To be precise, they talked about which NASCAR driver was the best golfer.
ADVERTISEMENT
Article continues below this ad
Letarte said, "I get to play with a bunch of different drivers. Denny Hamlin has to be the best golfer out there, when it comes to handicaps. Left-handed, used to have a great short game.
"His driving is impressive, but his short game's gone away, but long off the tee. 40 or 50 yards past me, I'm not ashamed to say. Power to weight, he gets the longest driver for a guy his size."
ADVERTISEMENT
Article continues below this ad
According to former racer Jarrett, Hamlin is a great golf player. He believes that if the Joe Gibbs Racing driver had pursued another sport, it would be golf. Jarrett observed that Hamlin can hit the ball long and can putt really well.
Dale Jarrett agreed with the ex-Hendrick Motorsports crew chief
Moving on to other drivers, Jarrett brought up Ricky Stenhouse Jr. He insisted that the left-handed driver is a decent golfer and can 'get the job done.'
Another excellent golfer is Hendrick Motorsports newcomer and Las Vegas winner, Kyle Larson. The Asian-American driver has a lot of focus in terms of his gameplay, and he is just as competitive. Even Bubba Wallace is a passionate golfer, as is his team owner, Michael Jordan.
ADVERTISEMENT
Article continues below this ad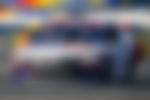 Jarrett also had an interesting thought on how golf helps NASCAR drivers. He confessed that during his heyday, he did not have a lot of patience, but golf helped him cultivate that; this is why he believes that golf can help a driver in driving and assessing certain situations.
Although the objective is to go fast in racing, golf is the complete opposite and forces them to slow down. Nevertheless, the sport is beneficial for the drivers, as it imparts valuable lessons.
ADVERTISEMENT
Article continues below this ad