Former NASCAR Crew Chief Cole Pearn Talks About What He Misses About NASCAR
Published 08/07/2020, 10:04 AM EDT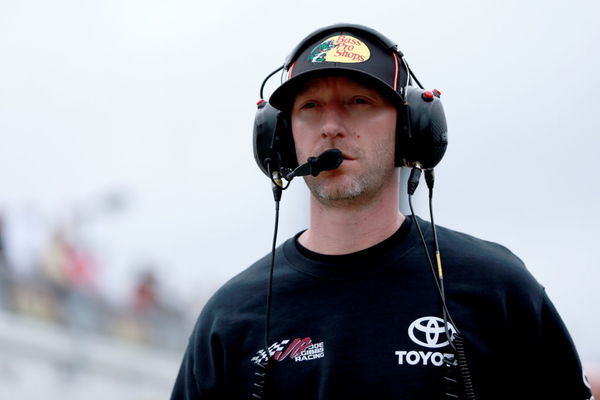 The Former NASCAR Cup Series championship-winning Crew Chief, Cole Pearn, says he misses the 'competition side' of NASCAR the most and he looks forward to the Indy Series challenge.
Pearn will be making his way back to the racing scene later this month. Pearn will be the lead engineer for Ed Carpenter Racing at the Indianapolis 500 race at the Indianapolis Motor Speedway.
He will set up the No. 47 Dallara-Chevrolet for Conor Daly for the Indy 500 race.
ADVERTISEMENT
Article continues below this ad
When asked about what he misses the most about being away from NASCAR, Pearn said, "Just the competition side of it."
"I have a chance to line-up against competitors and do better against them. That's definitely the goal," he added.
Ed Carpenter Racing had a Zoom call with Conor Daly and his Indy 500 crew chief Cole Pearn. So I asked Pearn about T-shirts and what he has missed about NASCAR: pic.twitter.com/ePvfp1fkbq

— Bob Pockrass (@bobpockrass) August 6, 2020
Indy Series – A bucket list item for Cole Pearn
"It will be a fully different experience. Definitely looking forward to getting that side of it and looking forward to the action," Pearn added further.
Speaking about his upcoming experience, which will be his first in the IndyCar Series, Pearn said, "Obviously Indy 500 is a huge deal, so definitely a bucket list item for sure.
"To get a chance to do it with a great driver and a great team as well, a team I kind of felt comfortable with, was kind of a perfect opportunity," Pearn expressed.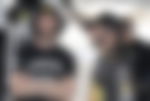 Pearn was a full-time Crew Chief with NASCAR before retiring at the end of last season. His most successful time in the Cup Series was with Martin Truex Jr. with whom he worked for five years.
The pair won 24 races overall as well as the 2017 NASCAR Championship together.
Opportunity comes knocking for Pearn
ADVERTISEMENT
Article continues below this ad
Cole Pearn will once again team up with Pete Craik, ECR's lead engineer. The two worked together in the past at Furniture Row Racing.
Ed Carpenter Racing needed a new engineer for the Indy Series, and Craik called Pearn to see if he was available for the opportunity.
"We talked about it way back maybe that would be something. So they were in a spot where they needed somebody. It was like, Yeah, why not? That's kind of how it came together," Pearn said.
ADVERTISEMENT
Article continues below this ad
"It was pretty simple from that standpoint really. (Craik) called and just said, 'Would you want to do this?' I was like, 'Yeah, sure.' Then we talked to the higher powers, I guess, went from there," he added.
SOURCE- NBC Sports, Twitter- Bob Pockrass