Former NASCAR Driver to a Barista, Trevor Bayne's Interesting Post Retirement Plan
Published 08/02/2021, 4:49 PM EDT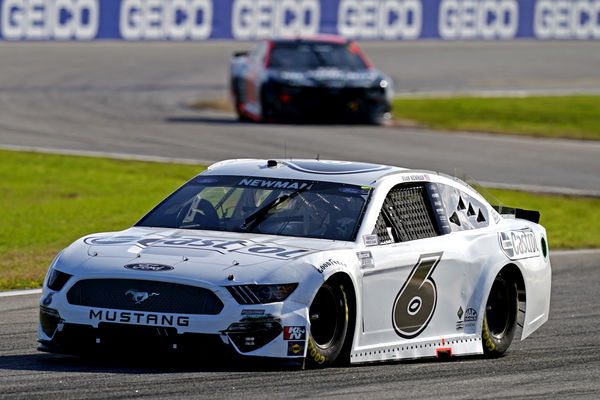 ---
---
At the end of the 2018 NASCAR Cup Series season, Trevor Bayne decided to step away from the sport. Now, the Tennessee native is opting to pursue a different walk of life – the former Wood Brothers Racing driver has opened up a successful coffee shop.
ADVERTISEMENT
Article continues below this ad
Bayne is well-known in the NASCAR arena for being the youngest driver in history to win the Daytona 500. This was back in 2011 in his second career NASCAR Cup start, one day after his 20th birthday. Since then, he has raced on and off for Wood Brothers and even Roush Fenway Racing. Sadly, he lost his sponsorship and his Roush Fenway ride, and has not stepped back in a stock car since.
He confessed that his departure from NASCAR was not by choice and he would have loved to continue.
ADVERTISEMENT
Article continues below this ad
"When I left NASCAR, I probably went dark to a lot of people, just got off the grid a little bit," he said. "But that wasn't on purpose. We just got busy and don't post on Instagram very much. So we've got three kids now, a fourth on the way in December.
"In July 2019, we started a coffee roasting business and opened up a coffee shop here in Knoxville called Mahalo Coffee Roasters. And that took up a large part of our 2019 to finish that year. And then last year, we added a second and our wholesale coffee roasting side has really been growing."
The good news for the 30-year-old is that he and his wife are expecting to open a third coffee shop in Knoxville.
Trevor Bayne is not the first driver to branch away from NASCAR
ADVERTISEMENT
Article continues below this ad
Interestingly, Bayne is hardly the first retired driver to run a successful off-track business. Several examples include Rusty Wallace, Dale Earnhardt Jr, and even current driver Kevin Harvick.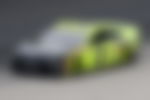 Wallace is the proud owner of several auto dealerships since his retirement. Meanwhile Dale Earnhardt Jr has financial interests in a bar, media company and an air-filter supply company. However, Kevin Harvick has not left the sports world entirely, as he owns a company that manages the career of several athletes.
ADVERTISEMENT
Article continues below this ad
Obviously, Bayne misses NASCAR racing and sitting out the 2019 season must have been painful. Luckily, he had a brief return to the sport in 2020 when he competed in eight races for Niece Motorsports.