When NASCAR hits TV screens in the first week of August, fans will see a new face on the NBC Sports commentary team. The media broadcasting network announced that NASCAR analyst and team owner Brad Daugherty is joining its line-up.
According to reports, the former NBA player is set to grace the NBC Sports studio during the Michigan doubleheader on August 8th and 9th.
With regard to his assignments, Daugherty will link up with studio analysts for pre- and post-race coverage. He is set to team up with current analysts Dale Jarrett and Kyle Petty.
In addition to that, the 54-year-old will be in the broadcast booth for select Xfinity Series races.
Daugherty exclaimed that he is very excited to tackle this new venture as a broadcaster for NBC. He is looking forward to rubbing shoulders with his NBC Sports colleagues and pick their brains on all things racing.
He expressed his gratitude towards the network for giving him a chance to share his passion and insight about the sport.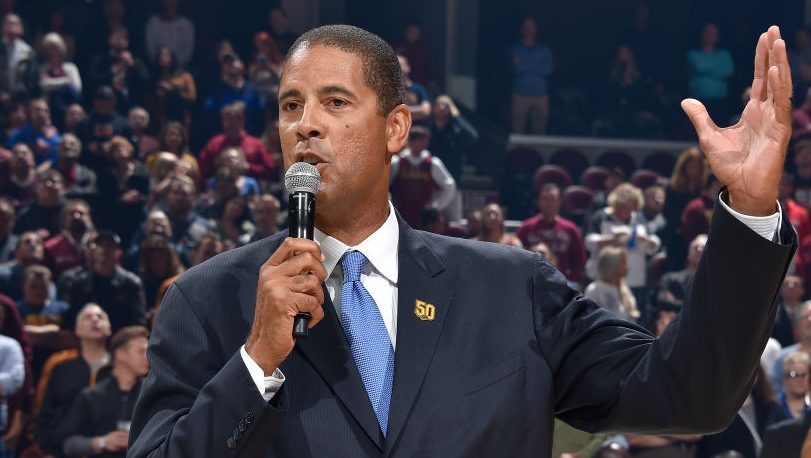 Daugherty will be a good addition to the NASCAR broadcast team
"Brad's energy, emotion, and passion for NASCAR make him a perfect fit for the NBC Sports team," said Vice President of NASCAR Production, NBC Sports, Jeff Behnke.
"His ability to inform, entertain, and simply share his love of the sport will be terrific for the fans and viewers."
Brad Daugherty has been a long-time NASCAR fan and is quite fond of the #43. He whole-heartedly supported the legendary Richard Petty throughout his eight-year NBA career with the Cleveland Cavaliers.
It is also worth noting that this isn't his first tryst with NASCAR, as he is part-owner of the JTG Daugherty Racing team. He also took on the role of an analyst for ESPN on a fair number of occasions.
SOURCE- NBCSports- NASCAR