Freddie Kraft Calls for the Need of Mutual Understanding Between Kyle Busch & Joe Gibbs
Published 07/30/2022, 11:15 AM EDT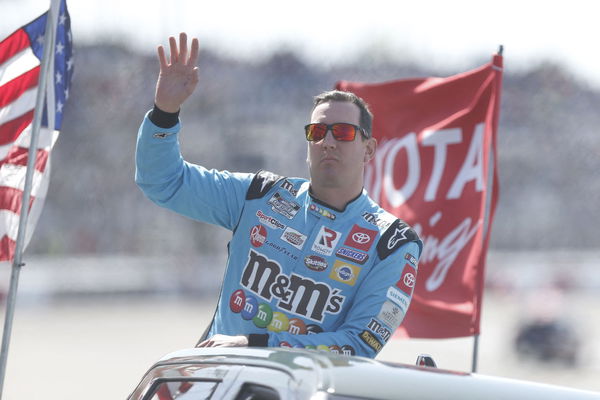 During a podcast, Bubba Wallace's spotter, Freddie Kraft, could not seem to wrap his head around Joe Gibbs being angry with Kyle Busch's salary demands. He claims that they're not even acknowledging his presence after all that Kyle's done for them.
ADVERTISEMENT
Article continues below this ad
During the Door Bumper Clear podcast, Freddie said, "As far as Kyle's reaction, I mean it's not a surprise to see Kyle reacting this way after finishing second. I think anybody that walks up to Kyle in that situation is probably going to get a similar reaction."
ADVERTISEMENT
Article continues below this ad
"But like come on how much money does Joe Gibbs pay Kyle Busch? Kyle Busch has 147 wins in the last 15 years in JGR cars. So when Joe Gibbs walks up, maybe you take a break from pouting and being mad to acknowledge the guys presence at least. Maybe that is too much to ask for."
He continues, "I'm sure they're not happy with each other but till that point, he's already paid him hundreds of millions, he's still making him offers even without sponsorships locked up for next year that Kyle's turned down."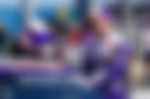 Freddie keeps saying that Joe Gibbs should at least acknowledge the guy's presence regardless of what else is going on.
Kyle Busch is looking for a new contract as the season comes to a close
Kyle Busch seems to be in a tough spot as he neither has a contract nor a sponsor for next year. As things stand, only a few more months and he might have to part with his iconic yellow race suit with M&M sponsorship.
ADVERTISEMENT
Article continues below this ad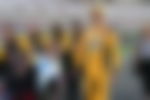 With continued speculations that he might go off to a Ford-based team or maybe a Chevrolet team, no confirmation surrounding Busch's future has been revealed yet.
JGR has stated multiple times that they wish to keep the driver if they receive a suitable sponsor for Kyle. But we don't know what will happen in the next few weeks. The highest probability at this point of time seems like Kyle will move onto another team, which probably won't run Toyota cars altogether.
ADVERTISEMENT
Article continues below this ad
Watch This Story: Ty Gibbs Gets the Better of Kyle Larson
Regardless of what transpires with his contract agreements, Kyle is a fantastic driver and everybody would like to have on their team. What do you think? Which team might Kyle go to for the 2023 season?