Freddie Kraft Deconstructs Kurt Busch's Ethically Right Decision Which Could Potentially Backfire on Toyota
Published 08/30/2022, 12:45 PM EDT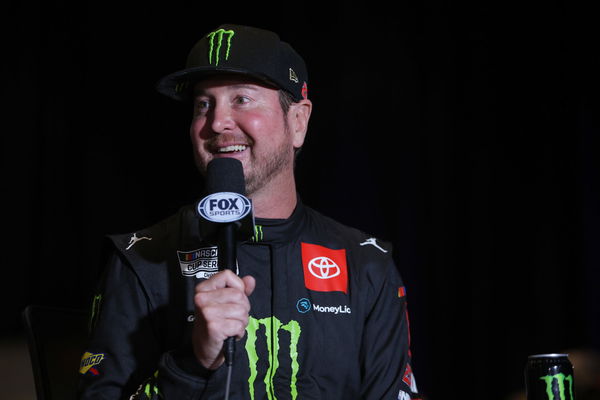 Kurt Busch's team 23XI Racing had earlier decided to revoke his playoff waiver, as Kurt's health was still in question. Now, 23 XI spotter for Bubba Wallace Freddie Kraft deconstructs the ethical but uncompetitive decision Kurt Busch made that could backfire on Toyota.
Kraft stated, "On the side of ethics Kurt Busch did the right thing. On the side of competition probably not."
ADVERTISEMENT
Article continues below this ad
"You know this was the worst-case scenario for them, Kurt bailed out, we had a new winner and you handed Ryan Blaney a playoff spot essentially.
"That's a guy that was, look at him, he was second in points, I think he finished second, I'm assuming he might have been third."
He added, "Now the rest of the Toyota's have to compete against for the championship. If he didn't do that, you had Austin Dillon in the playoffs and Kurt taking up a spot and that's one less really good car that they have to compete with in the championship but, I think they did the right thing."
Kraft concluded by stating, "I personally probably would've done it the other way and seen and I don't know, you don't know, what happened behind the scenes, NASCAR kind of told them, 'hey listen you know, you need to make this decision by here, what not.'
"But I think it was a mistake on their part because now you have added up a really good car in the playoffs."
How did Kurt Busch receive his injury?
Back during the qualifying session at Pocono, Kurt Busch's car slammed against the outside wall hard. Even though initially he walked out seemingly unscathed, Busch soon announced that he was facing concussion-like symptoms.
His symptoms were similar to that of Dale Earnhardt Jr back when he had to sit out half a season.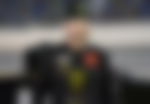 While entering turn 3 at Pocono, Busch's rear end gave up and slid along the banking to slam hard against the outside wall. After the incident, the medical staff did not clear him to race ahead, citing a risk of injuries aggravating.
Since then, questions were raised if the 23XI driver would be able to race for the playoffs.
The answer to that came right around the time of the race at Watkins Glen, where it was clear that Busch would be pulling his waiver out due to his injuries and will not participate in the playoffs, prioritizing his health above the competition at hand.
Busch stated that he respected the sport and the other competitors, hence he decided not to block a spot in the playoffs while having the knowledge that with his current stature, he would not be able to partake in racing.
ADVERTISEMENT
Article continues below this ad
Watch This Story:  Kurt Busch Puts An End To All Rumours As He Hints At Retiring Soon
His team's co-owner, Denny Hamlin, stated that it was not the team's decision to pull out of the playoffs, rather it was Kurt himself who chose to go ahead with the decision.
Hamlin concluded by stating that "his future will always be his decision."
ADVERTISEMENT
Article continues below this ad
Moreover, now that the regular season has come to an end, the additional playoff spot that opened because of Kurt Busch withdrawing his waiver was taken by Ryan Blaney after the chaotic race at Daytona last week.
Meanwhile, the already open playoff spot was taken by race winner Austin Dillon of Richard Childress Racing.
Edited By: Ranvijay Singh