Freddie Kraft Describes How a "Booed Enough" Denny Hamlin Could've Taken Away Daniel Suarez's Historic NASCAR Win
Published 06/17/2022, 6:15 AM EDT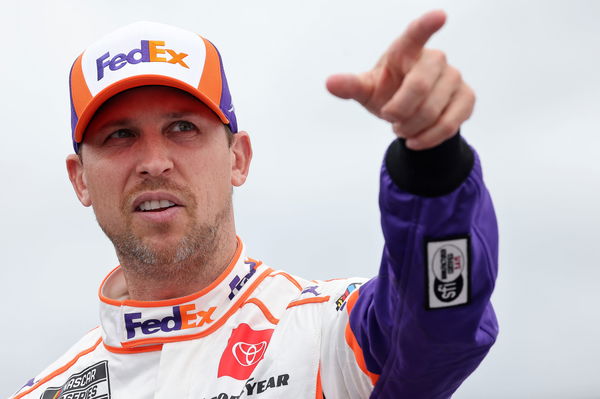 At Sonoma Raceway, Daniel Suarez made history. However, the end result could've been very different had Denny Hamlin decided to deliver the payback to Suarez's Trackhouse Racing boss, Justin Marks.
The thing is, after the incident between Suarez's teammate Ross Chastain and Denny Hamlin at Gateway, Marks had defended his driver (even though the driver apologized) and got into a somewhat of a Twitter feud with Hamlin.
You're not helping JM

— Denny Hamlin (@dennyhamlin) June 6, 2022
ADVERTISEMENT
Article continues below this ad
And it was the events on the track and on Twitter for which the Joe Gibbs Racing driver could've ended Suarez's race at one point in Sonoma according to NASCAR spotter Freddie Kraft.
"If Denny wanted to, he could've taken out the #99 out of the playoffs. Like he could've taken that win away from them. All you gotta do is back him up to (Chris) Buescher, and Buescher would've handled it from there," the spotter said in a recent episode of the Door Bumper Clear podcast.
"As soon as I'd seen him come out, I was like, 'Oh boy.'"
Kraft argued that one other reason he wouldn't have wrecked Suarez was that his problem wasn't with him in the first place.
"There's no reason to penalize Daniel for Ross (Chastain) and Justin (Marks)," he added. "He gets booed enough as it is now."
WATCH THIS STORY: NASCAR News 2022: From Key Bubba Wallace Suspension to Brad Keselowski's Hearing
Denny Hamlin is still sour with Ross Chastain after their incident at Gateway
Before the race in Sonoma, Denny Hamlin was asked whether having a conversation with Ross Chastain after what he did on track in Illinois, helped him have a better perspective of the whole thing.
ADVERTISEMENT
Article continues below this ad
"No," Hamlin simply replied.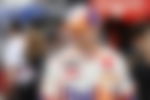 As for how the conversation with Chastain went, Denny Hamlin claimed that "it went okay." The Joe Gibbs Racing driver revealed that NASCAR hasn't stepped into the whole mix in any capacity so far.
ADVERTISEMENT
Article continues below this ad
"I think he knows where I stand," Hamlin added.