"Freedom Is, to Me the Ability to Be Able to Speak Up, Stand Out" – Bubba Wallace Shares a Beautiful Message for Juneteenth
Published 06/21/2022, 12:15 PM EDT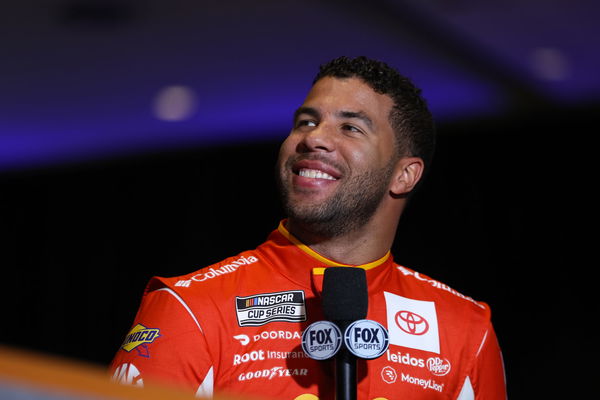 Bubba Wallace has established himself as a prominent figure in the world of NASCAR. No one can deny that, along the way, Wallace has faced issues being the only African American driver in the sport. Despite that, he has proudly represented himself in the sport.
Fortunately, the BET networks exist to celebrate inspirational people of different cultures, like Bubba Wallace. Using their platform, the #23 driver for Michael Jordan and Denny Hamlin's team shared a message about what freedom means to him.
ADVERTISEMENT
Article continues below this ad
He said, "Freedom is, to me the ability to be able to speak up, stand out." Certainly, it's a beautiful thought.
Bubba Wallace Reveals His Worst Critic
Darrell Wallace Jr. or as everyone knows him, Bubba Wallace has had eyes on him ever since he started racing in the Cup Series. Of course, he was fast, but he was also different. And this eventually led him to put even more stress on himself to perform better.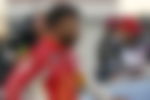 In the process, Bubba made himself his "worst critic" as he revealed, "You know, when I make a mistake, I'm super hard on myself. And sometimes it's okay to have a little bit of self-motivation, but when you stoop as low as I do, it's tough to climb back out of. But I think I've graduated from that point in my life hopefully. I haven't made a big enough mistake to let my mind tell me otherwise."
ADVERTISEMENT
Article continues below this ad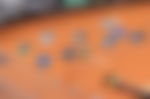 The driver displayed the struggles of being Bubba Wallace in his Netflix Series, Race: Bubba Wallace.
"It's a lot, to be a race car driver. You get a glimpse of what it's like. And that's what I wanted to showcase for everybody tuning in. I wanted to show you how mentally, physically, emotionally, everything, draining that sport is and what it takes to be successful. There are always people out there – 'NASCAR isn't a sport'. Well, you get to see otherwise in this docu-series."
ADVERTISEMENT
Article continues below this ad
WATCH THIS STORY: NASCAR Fans Fume as Truck Race Finishes Under Questionable Circumstances at Daytona With a Zane Smith Victory
Bubba Wallace shared a beautiful and very inspiring thought on freedom. So, what is freedom according to you? Let us know in the comments.