Fresh Beef Insinuated as NASCAR Star Publicly Threatens Ty Gibbs Amidst "the same sh*t every time"
Published 09/28/2022, 9:55 AM EDT
Ty Gibbs has been driving in the Cup Series in Kurt Busch's place for 23XI Racing for a good few races now. But of course, he is known to have quite the reputation in the Xfinity Series. Although his record has been relatively clean throughout his Cup Series run so far, he changed it in Texas.
ADVERTISEMENT
Article continues below this ad
And Erik Jones joined the fans as they all called Joe Gibbs' grandson out.
ADVERTISEMENT
Article continues below this ad
Last weekend's race at Texas saw a pit road altercation caused by Gibbs, as he slammed Ty Dillon's door in the pit exit. Of course, Dillon was the one who hit Gibbs' car first, but it wasn't his fault. He was 3-wide in the pit lane, and Richard Childress' grandson's car touched Joe Gibbs' grandson's door by mistake.
But the #23 driver commenced the Owners' Grandson's war, as he intentionally hit the #3 car back in the door. Of course, one was an accident, while the other was intentional.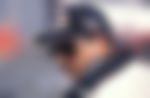 However, Gibbs actually apologized in a Tweet later. He said, "I want to apologize for what happened on pit road during the race Sunday. I have to have a better understanding of the situation and my surroundings. I'm thankful no one was injured and will learn from it."
Obviously, everyone was still quite mad at his move, and even Petty GMS driver, Erik Jones earned him not to ever touch his car.
While other fans think his apology is hollow, and he does this every time.
did you leave your helmet on when writing this tweet?

— 𝘛𝘳𝘪𝘴𝘵𝘰𝘯 (@FU3L2D) September 27, 2022
"Let me just say the same shit every time I do something wrong, but never change".

Larry Mac said it best about you.

— Luke Smith (1-2) (@xLukeSmithx) September 27, 2022
No one believes you because this is just a PR response. Actions speak louder than words.

— Ellen G (@jjgrlfrnd48) September 28, 2022
Sorry young man doesn't cut it anymore. How sorry will you be after someone is hurt or worse killed. Same behavior after all these apologies.

— Christa O (@Codv12777) September 27, 2022
Clearly, a lot of unhappy faces here. But how did NASCAR react to this situation?
NASCAR slammed Ty Gibbs with a hefty fine
ADVERTISEMENT
Article continues below this ad
Remember the Tweet saying "Pop pop is paying the fine as well I assume?". Yep, the sport dribbled and slam dunked a massive fine on the Joe Gibbs Racing driver.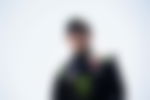 The driver has to pay NASCAR $75,000. But that's not the end of it, because they will also deduct 25 points.
ADVERTISEMENT
Article continues below this ad
WATCH THIS STORY: Team Owner Joe Gibbs Vows to Confront NASCAR Over Kyle Busch Sanctions in Richmond
A heavy penalty and fine for sure. But does he deserve it? Let us know in the comments.
Edited By: Nizamul Haque Bhuyan