Front Row Motorsports Parts Ways With Crew Chief for Michael McDowell
Published 12/19/2021, 4:14 AM EST

Follow Us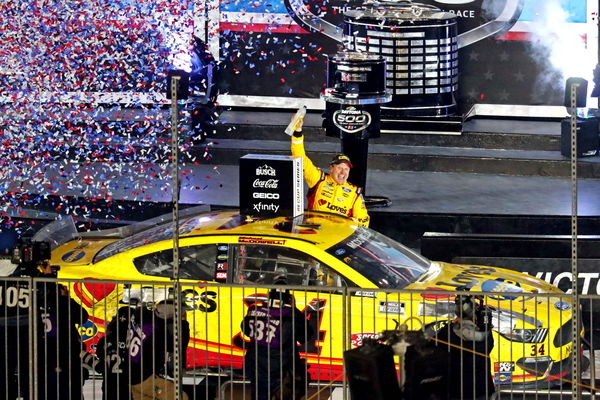 Recently, news broke out that Front Row Motorsports crew chief Drew Blickensderfer will be leaving the team. Blickensderfer's departure ends a three-year stint as crew chief for Michael McDowell, who took his maiden win at the 2021 Daytona 500.
"Drew helped lead the No. 34 team to new heights since coming to Front Row Motorsports, highlighted by winning the Daytona 500," FRM team owner Bob Jenkins said. "We are now in the process of securing the next leader in our organization to continue the solid foundation that has been built. That process has begun, and we will move quickly. We wish Drew the best in his next endeavors."
It is worth mentioning that McDowell's triumph is FRM's third career NASCAR Cup Series win. The first one came at the hands of David Ragan in 2013, while Chris Buescher took the second career win in 2016. In the process, that second win gifted Front Row Motorsports its first Playoff appearance.
ADVERTISEMENT
Article continues below this ad
McDowell's win meant a lot to Front Row Motorsports and Blickensderfer
ADVERTISEMENT
Article continues below this ad
It is also worth mentioning that this is Blickensderfer's second victory in the Daytona 500 as a crew chief. His first win came when he linked up with Matt Kenseth to win the 2009 Daytona 500 for Roush Fenway Racing.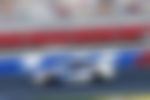 Sadly, McDowell's moment of success didn't last, as he was eliminated in the opening Playoff round. Despite that, the Front Row Motorsports driver enjoyed a great 2021 Cup Series season. In fact, he achieved a career-high of two top-five finishes, five top-10 finishes and a best finish of 16th in the championship points.
ADVERTISEMENT
Article continues below this ad
As driver and crew chief, McDowell and Blickensderfer have recorded one win, four top-five finishes and 11 top-10 finishes in 108. Now, McDowell will get a new crew chief, while Blickensderfer goes job hunting with another team.