Bubba Wallace is one of the most popular figures in NASCAR. It is all because of the most recent developments in the NASCAR series. He will end up being a free agent towards the end of the 2020 NASCAR season.
Yet, he has a proposal on the table from his present group, Richard Petty Motorsports. The deal incorporates a stake of ownership of the Chevrolet team.
Forbes reports, RPM co-owner Andrew Murstein says, "We're in discussions with him about an extension that includes ownership in the team.
"There's a plethora of drivers. There is only one Bubba," says Murstein.
Chip Ganassi Racing has risen as the potential spot for Bubba Wallace for the 2021 NASCAR Cup Series season. The 26-year-old was with the RPM on a one-year deal.
However, he broadened his agreement by two seasons through 2020. He has been driving for the team since 2017.
READ MORE- Joey Logano Opens Up on Teaching his Son the 'Logano Loop'
Where will Bubba Wallace land?
There is no assurance that Wallace will be back with Richard Petty Motorsports a year from now. He was one of the game's most discussed drivers this season.
The #42 Chevrolet is without a driver under agreement for one year from now. As of now, a few sponsors have shown interest in it. Most remarkably similar to Wallace, Chip Ganassi Racing also has McDonald's as the main sponsor.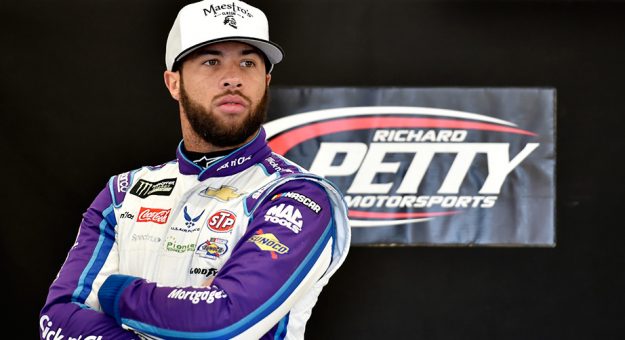 The 2020 season began with Kyle Larson in the driver's seat of the No. 42 Chevrolet. Although, on a Livestream during an iRacing event in April, Larson used a racial slur.
He was quickly terminated by Chip Ganassi Racing. Moreover, his sponsors also canceled his contract.
As a result, Matt Kenseth came out of his retirement to drive the No. 42 car this year. Yet it's obscure if he will keep hustling after the 2020 NASCAR cup series.
Bubba Wallace finished Sunday's Cup Series race at New Hampshire Motor Speedway in the 23rd position. Wallace is 22nd in the driver standings.
SOURCE- Forbes
Abhay Aggarwal
I am an avid follower of Formula One, Baseball, Cricket, and Lawn Tennis #MercedesAMG #Yankees