Future of Racing in the Rain- NASCAR Next Gen Cars Might Not be Rain Ready
Published 05/26/2021, 5:25 AM EDT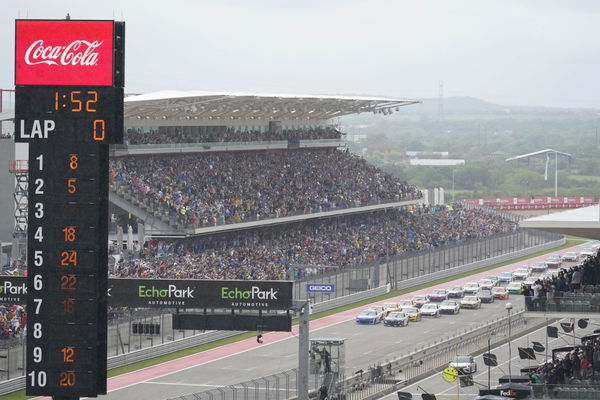 ---
---
On Sunday, the NASCAR Cup Series competed for the first time at the Circuit of The Americas. Unfortunately, that race became a trial by fire, or a trial by water, if we're nit-picking.
ADVERTISEMENT
Article continues below this ad
As it happened, there was heavy downpour, and the race devolved into a massive lottery. In light of this, there were a few concerns that the 2022 Next Gen cars could struggle in the wet.
Hendrick Motorsports Crew Chief Alan Gustafson highlighted a few issues. His primary concern stemmed around the Next Gen rear diffuser and its ability to dispel water.
ADVERTISEMENT
Article continues below this ad
He said, "There's just so much moisture in the air, it's like heavy fog. Visibility is really poor, you're going really fast. That's a combination that's not typically very good."
How does NASCAR plan to redress this?
Of course, NASCAR still has designs to race on road courses. Additionally, nobody can predict whether those road course races will be dry or wet, so the sport wants to be prepared for any eventuality.
In fact, the stock car series even conducted a test at the Richmond Raceway with a special set of tire compounds.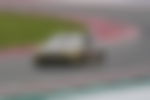 Theoretically, the tire compounds will be in use on flat short tracks in damp conditions. Obviously, NASCAR wants to prevent a repeat of what happened at COTA.
As it turned out, a lot of drivers were furious about racing in such soggy conditions, especially Kevin Harvick. Harvick and several other drivers were victims of fairly grizzly crashes in the pouring rain.
ADVERTISEMENT
Article continues below this ad
Pretty much every major accident was down to poor visibility. Admittedly, Martin Truex Jr was on the receiving end of an almighty whack on his rear end.
On many of those occasions, the drivers were often forced to back off the throttle on the long back straight because of the spray.
As a result, any unsuspecting driver behind them always got the shock of their lives. This is why NASCAR hopes that the Next Gen cars would perform in the wet.
ADVERTISEMENT
Article continues below this ad