"Game Has Changed a Lot" – Joey Logano Dismisses Notion That He Is the Only Aggressive NASCAR Cup Driver
Published 04/03/2021, 8:00 AM EDT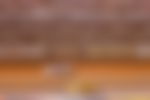 ---
---
Joey Logano won the historic Bristol dirt race earlier this week after a tense battle with Denny Hamlin. He tried to make a clean pass on Logano for the win and was not interested in racing him hard unnecessarily. However, this move did not work out.
ADVERTISEMENT
Article continues below this ad
When asked about his decision to not be aggressive and pass through Logano for the win, Hamlin said he does not have the mentality to race that way; the Joe Gibbs Racing star declared he does not race as Logano does.
However, Joey does not agree with the sentiment that he is the only aggressive driver on the circuit. He admitted that he was the first to adopt the 'aggressive driving style,' but times have changed now.
ADVERTISEMENT
Article continues below this ad
"I feel like everybody is aggressive right now. Honestly, when I look at what everybody is doing on the racetrack, maybe I was the first to it, so that reputation stuck with me," Logano said in response to Hamlin.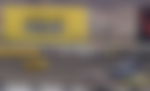 Joey Logano highlights aggressive approach across the NASCAR Cup field
The Team Penske star said he makes it a point to re-watch all the races the Cup field runs every week. As per Logano's assessment, every driver makes aggressive moves, especially with the 550 rules package. In fact, Logano feels he needs to be even more aggressive sometimes.
"Look at the restarts, it's insane. I promise you I am not the most aggressive guy on the racetrack anymore. There's times I look at it and say maybe I need to be more aggressive. The game has changed a lot," he expressed further.
"Nobody gives up spots. There's not much give-and-take out there on the racetrack anymore. We're racing," he added.
That reputation is not the most truthful thing, feels Logano
Logano got the reputation of being the most aggressive driver around as he introduced that style of racing on a consistent basis about half a decade ago. However, he believes many drivers have emulated that style, so it isn't fair to say he is the only one doing so.
ADVERTISEMENT
Article continues below this ad
Logano simply calls it 'racing,' and he feels that's what the fans buy tickets to see – some good racing. "That might be a reputation that stays with me, but I don't feel like it's the most truthful thing anymore these days."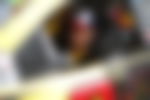 While the debate on aggression on the race track will continue, the fact of the matter is that Logano now also has a NASCAR win on dirt. It was a much-anticipated race on this season's calendar and Logano ran a well-measured race to emerge victorious.
ADVERTISEMENT
Article continues below this ad