"Get People Hurt" – Kyle Busch Has Radical NASCAR Proposal to Curb Dangerous Driving
Published 10/27/2021, 11:31 AM EDT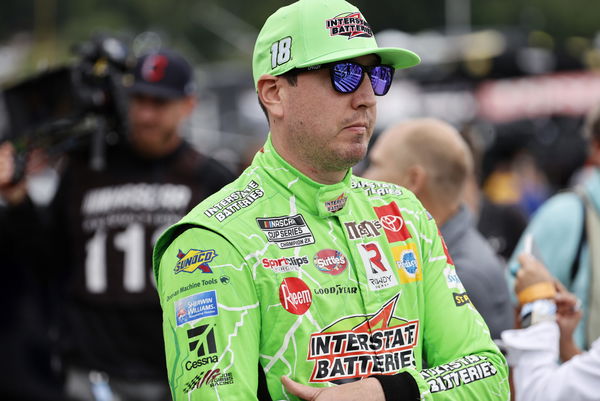 Over the past few races, Kyle Busch has been extremely annoyed with the non-Playoff drivers. This is because many of their on-track squabbles have affected Playoff drivers on their quest to the Final 4 spots. Needless to say, the #18 driver has been furious with them, especially at the Texas Motor Speedway earlier this month.
Busch said, "I did not see it that way, I saw him hit the apron and turn right. It's pathetic what we're doing these days. Nobody has any self-respect, respect for equipment, nothing. Cup are guilty of it, too. Unlearn everything you've learned about safety and get people hurt. I wouldn't say I'm scared but it's like you're kind of leery going into all these races, just being able to walk out afterwards."
Kyle Busch believes that he knows the root of the problem
ADVERTISEMENT
Article continues below this ad
According to the Joe Gibbs Racing star, the problem lies with the younger generation of drivers. His observation is that the youngsters drive as if they are invincible, and that could be costly for them. He also declared that these antics have been going on for the last four or five years. Although the fans may enjoy the carnage, it is the complete opposite for the drivers and the teams.
ADVERTISEMENT
Article continues below this ad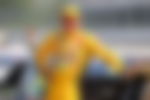 Busch is not the first driver to complain about the supposed appalling racing standards. Teammate Denny Hamlin shared a similar opinion and had a bit of beef with Stewart-Haas' Chase Briscoe.
According to Hamlin, "Risk management is how you optimize your finish each week. Maybe putting yourself in others shoes for 1 min would help. You had 25 races to get a chance to race for the post season. Respect is an underrated trait in today's world it appears."
ADVERTISEMENT
Article continues below this ad
Hamlin bemoaned that there is no 'driver code' in NASCAR. It is also worth mentioning that another case can be made for Chase Elliott and his spat with Kevin Harvick. Needless to say, Kyle Busch, Denny Hamlin, and Chase Elliott are worried that the Non-Playoff drives could play a major role in squashing their title hopes this season.