"Gets Tough to Have Those Conversations": Jimmie Johnson's Right-Hand Man Spills Beans on the Hendrick Motorsports Legend's Approach to Tricky Situations
Published 01/20/2023, 10:30 AM EST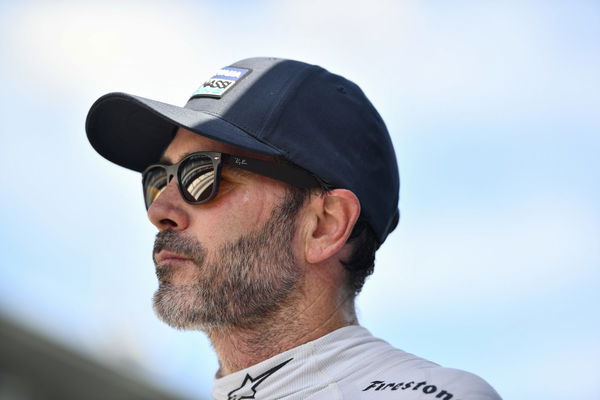 In 75 years of NASCAR, there have been just 35 drivers who have managed to win one Cup Series. Three of those 35 have left an indelible mark on the sport because of the unbelievable feats achieved by them. The three have a combined tally of 21 Cup Series championship titles. That's how great Jimmie Johnson, Dale Earnhardt, and Richard Petty are.
It's obvious that the credit for the achievements would go to the drivers themselves. But some credit must be given to the most integral cog of the team—their respective crew chiefs. In Johnson's case, that person was Chad Knaus.
The love between Chad Knaus and JJ
ADVERTISEMENT
Article continues below this ad
Knaus was recently interviewed by RACER magazine. He talked at length about his relationship with Johnson and their approach toward racing. Knaus told RACER magazine, "He would challenge me and I would challenge him and it was always for the betterment of the team, and always for the better of the product we would deliver. But that's hard. Those are hard conversations, and they are hard conversations to have consistently because relationships take maintenance, and performance takes maintenance.
"A race car and a race team are kind of like the Golden Gate Bridge—you start to paint it on one side, and by the time you get to the other side, you've got to go all the way back to the other side and start painting again. 
"That is the maintenance level that is motor sports. It gets tough to have those conversations over and over again. But they have to be had and Jimmie knew that, and he wasn't afraid to approach me with those things, and I wasn't afraid to approach him," added Knaus.
As Knaus says, those were tough conversations. But those tough conversations played a massive role in what Johnson was able to achieve during his time in racing.
Pitting Jimmie Johnson against the best
The Knaus–Johnson partnership was possibly the most successful pairing in NASCAR history. Knaus was by Johnson's side at Hendrick Motorsports for all 7 of his title wins—including that record-breaking run of 5 consecutive Cup Series titles.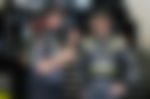 Having been a crew chief for 21 years—17 of them with Jimmie—Knaus had the privilege of seeing a lot of drivers. But none of them stood up to Johnson. In the interview with RACER Magazine, he spoke very highly of Johnson's abilities.
ADVERTISEMENT
Article continues below this ad
"There is nobody that has ever sat in a race that has been as driven as Jimmie Johnson. That's just obvious with his performance, what he's accomplished on and off the racetrack. He was really good," the former crew chief said.
He even made the comparison that everyone makes. But again, Johnson came on top. "If you're trying to compare a Dale Earnhardt or a Richard Petty or Jeff Gordon and Jimmie Johnson—name them all and different eras and different things—I think Jimmie winning 80-something races and leading x-number of laps in the era in which he did it was pretty astonishing."
ADVERTISEMENT
Article continues below this ad
Watch This Story: Jimmie Johnson and the Legacy Motor Club Crew Recreate an Iconic Moment in Music Industry
With an exciting 2023 season coming up with Legacy Motor Club, Knaus is confident Johnson has another win in his tank. Do you think the veteran can pull off his 84th win?
Edited By: Nischal Kandpal