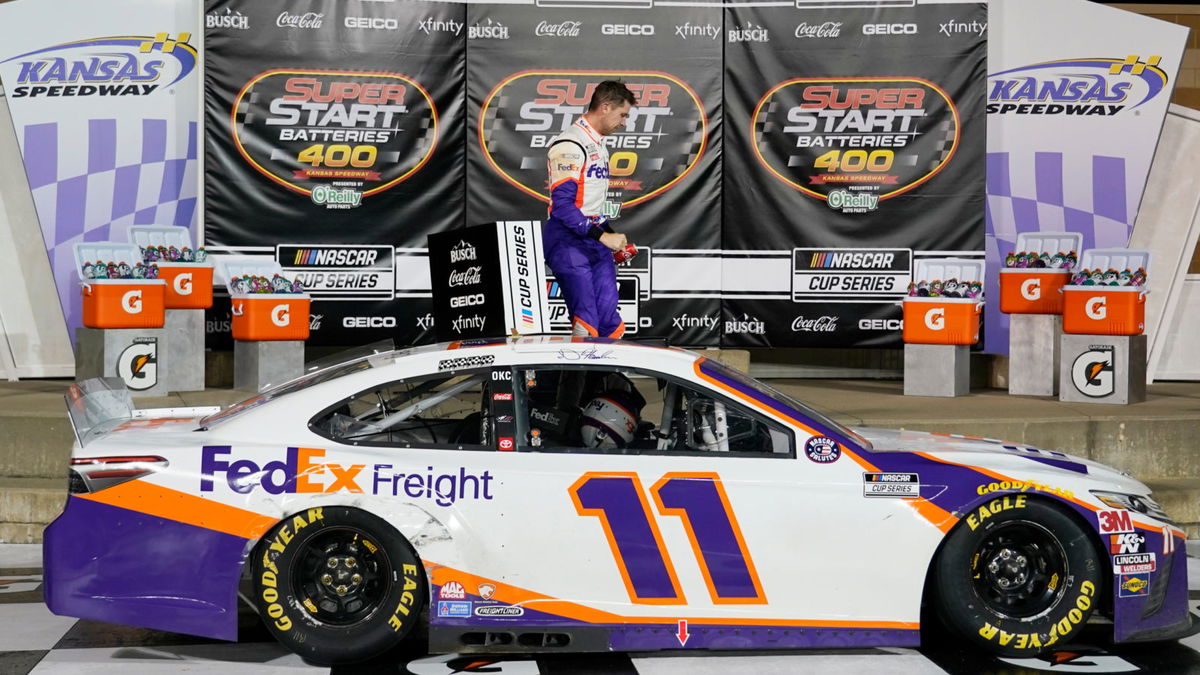 Denny Hamlin snatched his fifth win this season and 42nd NASCAR career victory with a dominant show at the Kansas Speedway on Thursday.
He goes into the main part of the season, once again expected to clinch his maiden Championship title.
Hamlin could have been holding the title last season as well, but an unfortunate incident from his team dented his chances. Towards the end of the Championship race, they had added a rather big piece of tape on his grille.
The title does not define Denny Hamlin, says crew chief
Speaking about the incident, Denny Hamlin's Crew Chief, Chris Gabehart, said that such incidents happen and are part and parcel of races. He does not believe that a title will define Denny Hamlin.
"There are a lot of things that can go on in that one race, one of which is a 30-square-inch piece of tape that wasn't put in the right spot," Gabehart said in an interview. "That is no knock on Denny Hamlin's career whatsoever," he added.
Denny Hamlin crew chief Chris Gabehart says one of the keys for the JGR No. 11 team is not to beat itself, that if it executes, Hamlin will have a shot to win: pic.twitter.com/YmH3WU7gFD

— Bob Pockrass (@bobpockrass) July 24, 2020
Since Gabehart and Hamlin joined hands in 2019, they have 11 race wins to their name. That ended Hamlin's winless run in 2018.
Gabehart believes that race wins are very crucial as they earn playoff points in the larger scheme of things. Therefore, if a driver doesn't win in the three-race rounds in the playoffs, it still helps him proceed there having already gained important points.
"The playoff points and their importance are undeniable," Gabehart said. "Really it's about winning. It's about continuing to solidify in all of our minds that our process is working," he added.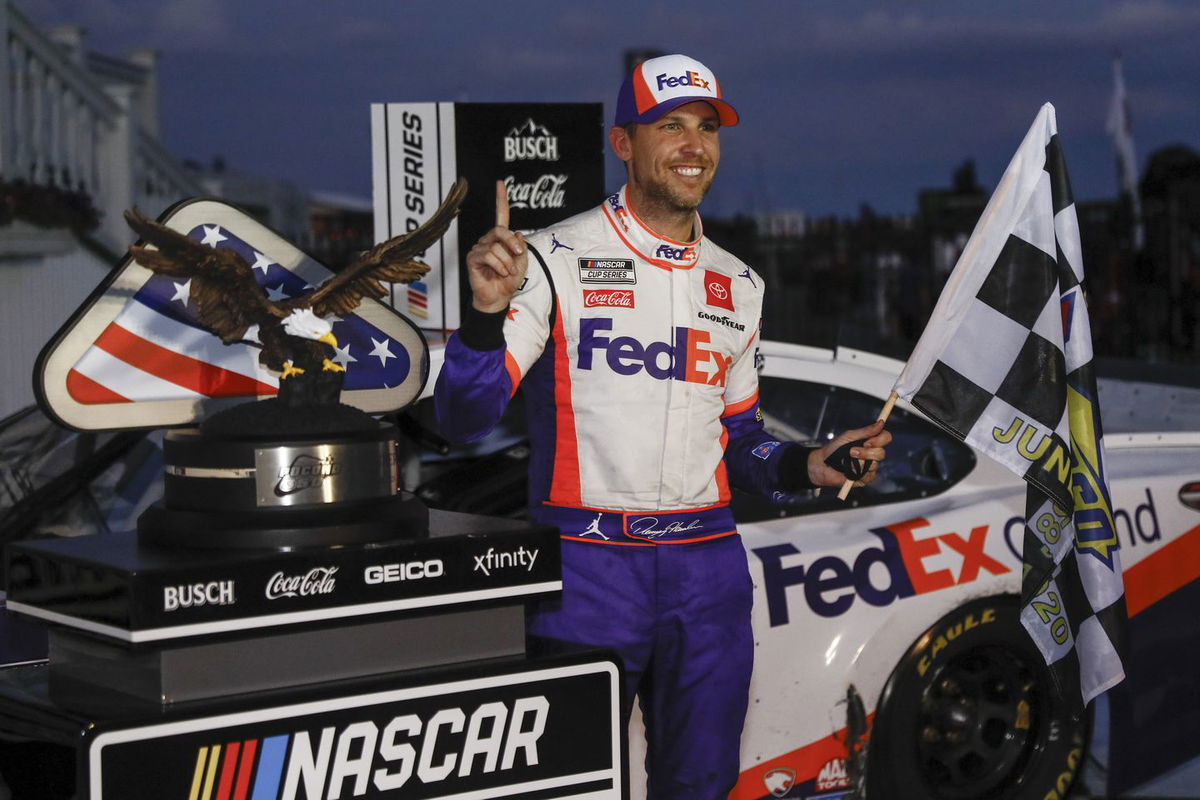 Won in Kansas without a winning car, says Hamlin
He added that the mental factor will also be key going into the playoffs. "The way we go about this is working. That type of consistent gratification and peace of mind is going to be invaluable going into the playoffs," Gabehart said further.
What should also add to the confidence of both Hamlin and Gabehart is the fact that they can win even with a car that they believe is not a winning car.
This was seen by Hamlin's comments about the race at Kansas on Thursday. He won the race ahead of Brad Keselowski and Martin Truex Jr.
Brad Keselowski says Denny Hamlin and the JGR cars are showing great speed on acceleration on restarts: pic.twitter.com/aLjffjEcHG

— Bob Pockrass (@bobpockrass) July 24, 2020
"I thought that we were in trouble. Our car didn't have the all‑out speed that a couple cars did. Certainly, it looked like [Harvick's] had a ton of speed," Hamlin said.
He went on to say that it still won't give him any 'false confidence'. "But to kind of out-duel him at the end, it's gratifying. But it only lasts this week. It doesn't give me any false confidence going forward," Hamlin added.
ALSO READ- WATCH: Every NASCAR Win From the '3-Day' Outing at Kansas Speedway
SOURCE- FOX Sports