"Grew Before Our Very Own Eyes": NASCAR Fans Gush Over Chase Elliott's Surreal Transformation as Hendrick Motorsports Star's Pictures Do the Rounds
Published 12/28/2022, 11:03 PM EST

Follow Us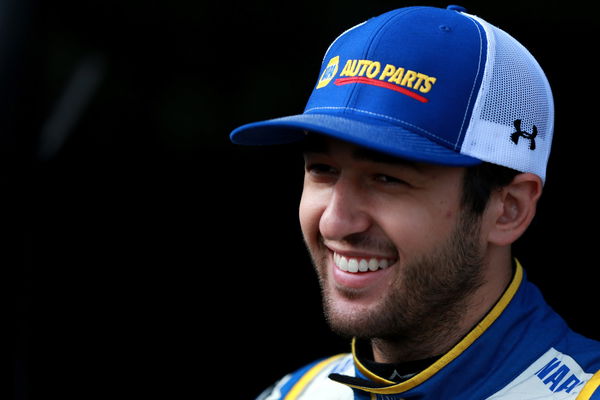 Hendrick Motorsports star Chase Elliott is one of the most popular NASCAR drivers. This is evident from his five consecutive Most Popular Driver awards. His first award came in 2018, and he has been consistently winning it every year. For a long time, Dale Earnhardt Jr dominated this award, and now Elliott has taken over. Recently, NASCAR posted a few of Elliott's pictures on a social media platform. The pictures followed his journey from childhood to the present.
As expected, several Elliott fans were gushing over their favorite driver's childhood photographs. According to many, even though he has grown up a lot, he still looks "adorable." One fan even recalled, "He was such a cute little fella following his daddy around at the track. Now he's my driver! Love Chase Elliott #9!!!!" Someone else acknowledged that Elliott grew up right in front of everyone and was "still a good looking kid."
ADVERTISEMENT
Article continues below this ad
What else did NASCAR fans say about Chase Elliott?
ADVERTISEMENT
Article continues below this ad
A fair number of fans have admitted that the 2020 Cup Series champion is "NASCARs Golden Boy." Admittedly, this moniker does not sit well with everyone as many have accused Elliott of getting off scot-free regarding offenses. On a more positive note, several people declared what they believe was one of his best pictures ever. An admirer said, "The best picture of Chase is of him sitting in Dale Sr.'s lap. Love it!!!"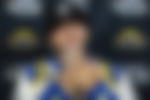 Other responses read, "Adorable. And what a wonderful father and teacher he had and has." Some other responses read: "Sooo stinkin good lookin! AND THEN he speaks with that deep voice with just enuf Georgia accent to just make a girl melt…."; "He has grown into a fine young man that his Parents can be proud of"; "He was so cute hanging out at the track with his dad"; "His dad was my daddy's favorite and now I proudly cheer on the #9 next generation"; "Our little boy grew before our very own eyes"; and, "Love this kid!! Been watching him since he was little!! Loved when he came up to NASCAR!!"
ADVERTISEMENT
Article continues below this ad
Currently, the #9 driver is hard at work preparing for the upcoming Cup Series season. He was unable to follow up his 2020 championship win last year and this year. The upcoming season, however, seems full of promise and will prove crucial for him.
WATCH THIS STORY: Perennial Fan-Favorites Dale Earnhardt Jr and Chase Elliott Have This NASCAR Legend to Thank for Their Superstardom
Edited By: Nischal Kandpal