"Had Dale's Fanbase After Me" – Jimmie Johnson Opens up On Crash With Dale Earnhardt Jr At Talladega
Published 01/04/2021, 12:35 PM EST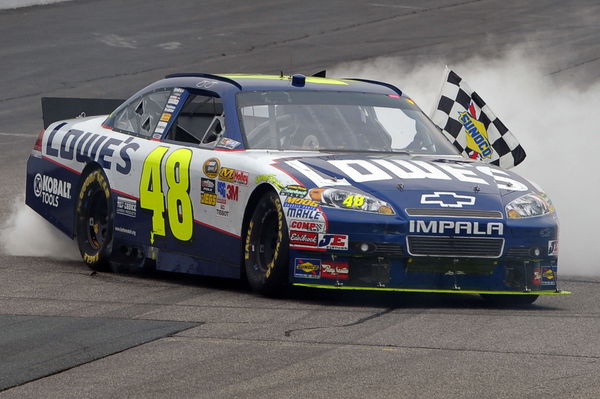 Despite putting on strong showings since his introduction in the Cup Series in 2002, it was not until 2006 that Jimmie Johnson lifted his first-ever championship title. He had to considerably buck up, considering his first four races of the Playoffs stage did not go particularly well.
ADVERTISEMENT
Article continues below this ad
In an all-important Playoffs race at the Talladega Superspeedway that year, Johnson was in a three-way fight with Dale Earnhardt Jr and Brian Vickers for the win. And the seven-time champion himself illuminated on what happened next.
Johnson stated, "Last lap of the race, I am running second and Dale Earnhardt Jr is in front of me, Brian Vickers is behind me, Vickers is a teammate. We have a three car breakaway, cruising down the back straightaway, I'm in the perfect position to set up a pass for the win."
ADVERTISEMENT
Article continues below this ad
Jimmie Johnson reveals he was incredibly upset considering the 'championship implications'
"Dale knows it, Dale doesn't defend too hard as I make the move to the inside. Vickers is trying to help me pass Dale, little bump drafting going on but the bump draft did not turn out."
That heavy draft from Vickers ended up turning Johnson, who in turn spun around Earnhardt Jr. Ultimately because Johnson's teammate got through, the Hendrick Motorsports No. 25 sealed the race win in his favor.
Johnson continued, "I lose control of the car, collect Dale, spin out of the race, Brian wins his first Cup Series race at that point in time. And I am so upset clearly, knew it wasn't intentional, but so upset because of the championship implications."
ADVERTISEMENT
Article continues below this ad
Johnson made a classic consistent run towards the last stretch of the season to win the title
"Luckily we still rallied back to win, but the emotions were just so high at that point, on my side and on Junior nation. So now not only did Vickers have to sort through some internal stuff and the crash and all that took place. But now he had Dale Earnhardt's fanbase after him, and for a minute there, I had Dale's fanbase after me," concluded Johnson on the topic.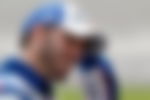 The Hendrick No.48 had nothing to worry about in the end, though, as he racked up a string of Top 2 finishes in the next five races. That also included a brilliant win in Martinsville, which saw him edge ever closer to the title.
ADVERTISEMENT
Article continues below this ad
Johnson did have to face a bit of the heat from the Earnhardt fan base following that incident. But such incidents like these serve to remind us why qualifications and titles are won and lost on the finest of margins.