"Had the Asterisk": Bubba Wallace Made Moving Revelation on What Helped Him Overcome Massive Road-Block
Published 11/30/2022, 4:15 AM EST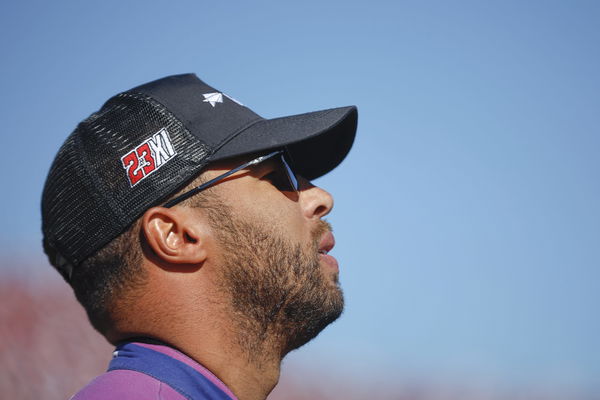 Bubba Wallace and his journey in NASCAR have been nothing less than interesting. He went from strength to strength, but the 29-year-old driver has also witnessed a lot of low moments throughout his career. However, irrespective of what the world says, Wallace feels that the most arduous battle he has fought was with himself.
In an episode of Extraordinary Tales with Seb Coe, Bubba Wallace opened up about the emotional dilemmas he had to face throughout his career. Reminiscing about the dark days he faced in October 2021, Wallace revealed, all he wanted to do back then was to race. The 23XI driver spoke about his disappointing on-track performances because of which a sense of self-doubt crept into his mind.
ADVERTISEMENT
Article continues below this ad
During his conversation with Seb Coe, Wallace expressed his feelings of not being good enough. Further, he also shared that he was quite hard on himself. He often felt like he made it to the sport only because of his skin color. However, soon a ray of hope shined over him. But as it turns out, that was not enough.
Wallace shared, "We ended up winning Talladega, and it was like 'Hey! You did it. Great job. But it's still, you know…it had the Asterix mark beside it. Because it was a rain-shortened race." And hence, Wallace didn't feel satisfied after registering the Talladega win.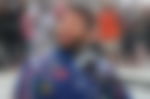 However, soon Wallace found what he was looking for. In the 2022 season, Wallace won the Kansas Cup race. While talking about it, he said, "We went on to dominate that race. That was the win that we were searching for. In all my career. And we went ahead and did it."
Bubba Wallace on how the Kansas victory changed his perspective
ADVERTISEMENT
Article continues below this ad
Podcast host Seb Coe was interested in knowing how Bubba Wallace overcame the huge roadblock of self-doubt in his mind. And while explaining how he overcame the self-deprecating thoughts, Wallace revealed that his win at Kansas had to do a lot with it. He admitted to not being able to put himself down after his win.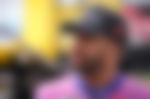 Then, the NASCAR star shared what he does when he feels low. He said, "I go back to Kansas. Because we did that. That wasn't a rain-shortened victory. That wasn't given to you, as some people would say. We went out and had to earn that the right way. And I continue to be proud of that moment. And that's what keeps me up here above the clouds for when you have the moments, say when you were suspended for a weekend."
ADVERTISEMENT
Article continues below this ad
WATCH THIS STORY: Bubba Wallace Found Support From Dale Earnhardt Jr Amid NASCAR Backlash During The Confederate Flag Fallout in 2020
Moreover, Wallace admitted that Kansas was more emotional for him than Talladega. He said that after the win he hasn't been able to question himself. He said, 'Hey man, what can you say now? Like how can you bring yourself down over this victory? There's nothing you can take away from that."
Edited By: Akash Pandhare