Hailie Deegan Joins Hendrick Motorsports Duo of Kyle Larson and Chase Elliott in Their Criticism Against the NASCAR All-Star Race
Published 05/20/2022, 5:20 AM EDT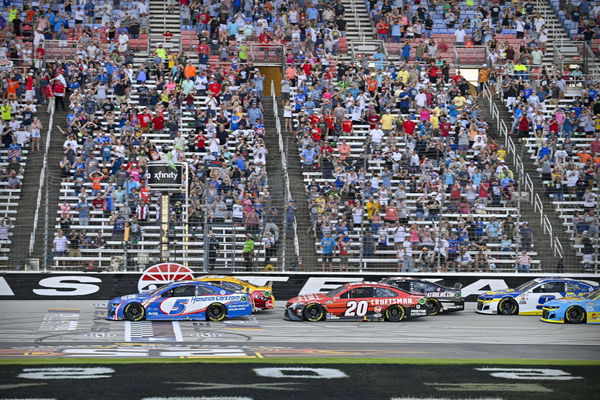 In the buildup to the 'NASCAR All-Star Race at the Texas Motor Speedway, Hendrick Motorsports power duo, Chase Elliott and Kyle Larson had raised their eyebrows regarding the 'heavily anticipated' race. And now there's one more entry to that list, Hailie Deegan.
The NASCAR Truck Series driver recently slammed the All-Star race format in a recent interview on the Door Bumper Clear podcast, as she raised some questions almost all the fans are having at the moment.
First we're gonna race.

Then someone is gonna win a MILLION dollars.

It's as simple as that.

— NASCAR (@NASCAR) May 19, 2022
ADVERTISEMENT
Article continues below this ad
"I wanna know, at NASCAR, because there's a lot of situations like this that come up, who's making these decisions? I feel like they need to put a name on the spot of it, like who is the face of these decisions? I don't know," she said.
"How are you gonna get the fans to understand it?"
What did Kyle Larson and Chase Elliott say about the All-Star race?
Before Hailie Deegan, there were Kyle Larson and Chase Elliott.
"I know there's a lot of logistics and a lot of stuff that goes into it," Larson said of the ever-changing format of the race. "But I feel like the championship race and the All-Star race would be fun to see move around," he added.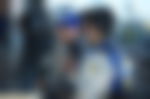 While the other Hendrick star, Chase Elliott also argued in similar waters as he explained that the race in itself was designed to "move around" and gives fans in different regions a special event.
"And to get away from Texas would be a major win for me," he added.
ADVERTISEMENT
Article continues below this ad
Chase Elliott has two reasons why the all-star race should move around: Other sports have their all-star races move and he hasn't had much success at Texas Motor Speedway: pic.twitter.com/xK0pKHJoxX

— Bob Pockrass (@bobpockrass) May 18, 2022
So having heard the opinion of three of the biggest stars in NASCAR today, do you think the All-Star format needs to change along with the venue?
ADVERTISEMENT
Article continues below this ad
Let us know in the comments below.
WATCH THIS STORY: Dale Earnhardt or Jeff Gordon – Who Has the Most Wins at NASCAR's "Cursed" Track?
Edited By: Deepika Bhaduri