Hailie Deegan Opens Up on the Hardships of Her Rookie NASCAR Truck Series Season
Published 10/04/2021, 12:30 PM EDT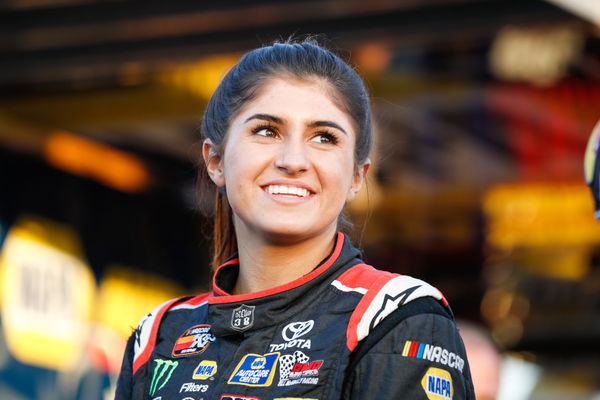 ---
---
In the 2021 NASCAR Truck Series season, Hailie Deegan has barely been able to sniff a top 15. However, she was able to snatch a fine seventh place at Gateway in August. Apart from that, Deegan has struggled in her debut season and has even crashed out of the last two races.
ADVERTISEMENT
Article continues below this ad
Although the results do not show it, the season has given her valuable experience. However, she still needs to prove her mettle in order to try and stay in the Truck Series in future seasons. On the bright side, she is attracting plenty of attention, which will open doors to new opportunities.
Last year, Deegan competed in the ARCA Menards Series and performed reasonably well, despite not winning. That year, she scored 17 top-10s in 20 races and finished third in the championship standings. Evidently, it was enough to attract interest from David Gilliland Racing in the truck series. Unfortunately, it has been a bit of a struggle, adapting to the change in vehicles.
ADVERTISEMENT
Article continues below this ad
What did Hailie Deegan say?
ADVERTISEMENT
Article continues below this ad
She said, "I forget what race it was, but I remember we were in a brand new truck. I have no clue how that truck's going to handle. You have your expectation of what you think is gonna happen, but you don't always know. And so going out there, turn 1's like, 'Oh, just go in here almost wide open.' And you're four-wide with Kyle Busch hanging on your right rear quarter panel. That stuff's tough."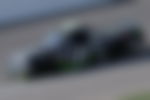 Of course, Hailie Deegan knew what she was getting into and was aware that she needed to adjust. However, the 20-year-old confessed that the level of change in machinery took her by surprise. Naturally, the California native knows that the more time she spends behind the wheel, she will be able to perform better.
ADVERTISEMENT
Article continues below this ad
It is also interesting to note that Deegan is targeting an Xfinity Series gig as early as next season. However, she also acknowledged that she needs to prove herself to prospective team owners. On the bright side, since she is 20 years old, she has plenty of time on her hands.