"Hard for Me to Find a Bad Tweet" – Zane Smith Reacts to Winning a Major Award in NASCAR Truck Series
Published 11/22/2020, 8:47 AM EST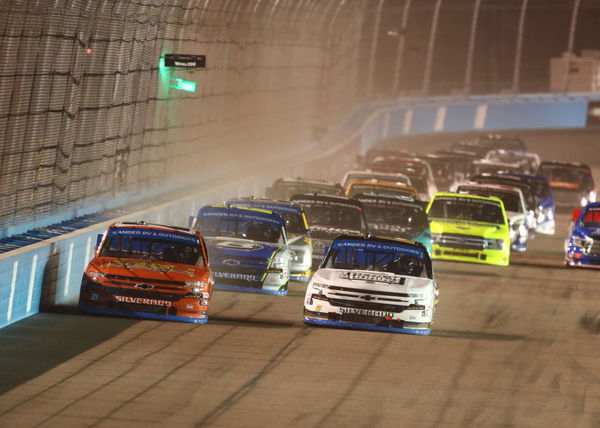 It has no doubt been a great 2020 NASCAR season for Zane Smith. Racing for GMS in his first full-time Truck Series year, he made it to the Championship 4 and had a real shot at the title.
Even though he eventually fell short at the final hurdle, it did not prevent fans from noticing his grit and racecraft. In fact, Zane believes that has been the case since he went toe-to-toe with Chase Elliott and Kyle Busch in the 2020 North Carolina Education Lottery 200 race at Charlotte.
Smith is quoted as saying, "In my opinion, I think it all started at Charlotte. So I remember I finished third to Chase and Kyle, raced them all night long.
ADVERTISEMENT
Article continues below this ad
"And I remember on my drive back home, my girlfriend she showed me all the tweets and it was insane. It was ridiculous, I literally thought I had literally won the race."
Zane Smith has found it hard to find a bad tweet lately!
The GMS No.21 added, "To see all that support and all the people that are on your side. I mean it's literally hard for me to find a bad tweet lately. I don't know how long that'll last but it's very cool to live in the moment."
In addition to being awarded the Rookie of the Year award, Smith also received the Most Popular Driver for the Truck Series class. According to him, the latter was something he was not really expecting, consider it was his first year in the division.
"I was at my house. Sat on my couch and to be honest, I was looking at my phone like 'probably not gonna win this one'. I assumed obviously Chase was going to win the Cup one, I didn't really know who was gonna win the Xfinity one."
"But I sure as hell didn't think me in the Trucks, especially this being my first year. They said my name and I thought it was like the Rookie of the Year deal and it was like, Most Popular Driver," he added.
"I'd reached out to the guys at GMS and made sure that was legit so super cool like I said. Can't wait to put that on my resume and always remember that," concluded Smith.
ADVERTISEMENT
Article continues below this ad
Smith will continue racing for GMS in the 2021 NASCAR season as well
Although he is receiving praise and accolades now, an important piece of good news for Smith came towards mid-October.  Following his good performances, he was confirmed as a GMS driver for the 2021 season.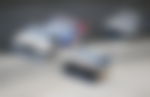 It has only just begun for Smith, but considering his ability, he may just make the step up to the big leagues soon. For the time being, however, he will aim to win the 2021 Truck Series title first.
ADVERTISEMENT
Article continues below this ad