"Have Something to Prove" – Erik Jones After Being Announced as Bubba Wallace's Replacement at RPM
Published 10/21/2020, 10:03 AM EDT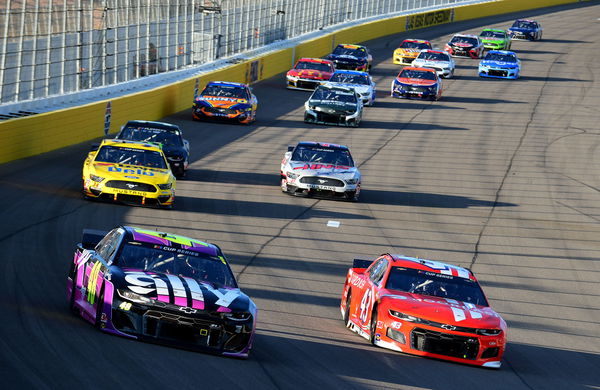 Laying rest to all the speculation and on expected lines, Richard Petty Motorsports, on Wednesday, announced Erik Jones as the replacement for Bubba Wallace for the 2021 NASCAR Cup Series season. Jones signed a multi-year deal with the one-car NASCAR Cup outfit.
Jones was left looking for a seat for next season after Joe Gibbs Racing replaced him with Christopher Bell earlier this year. Bell's entry into Joe Gibbs Racing was because of Leavine Family Racing's closure of business after this season.
Jones goes to a team that is not as renowned or equipped as Joe Gibbs Racing. However, he is ready for the new role. He believes both the team and himself have something to prove.
ADVERTISEMENT
Article continues below this ad
"They still have something to prove and I have something to prove," Jones said on the announcement.
"We are both motivated to write a new chapter. It's just a really clean slate, a chance to start from scratch and do something completely different," Jones added.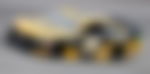 How Erik Jones expects to fit in at Richard Petty Motorsports
The last time Richard Petty Motorsports visited Victory Lane was in 2014. Since then, they have not had the success of the past, set by the great Richard Petty. Wallace remains winless at RPM since his debut for them in 2018. However, for a team with limited funding consistently fighting the top guys, Wallace has done well.
Jones, on the other hand, has used the superior equipment he had at JGR to good effect. At the same time, his talent speaks for itself. He looks forward to having a more inclusive experience with RPM. He feels he will be able to connect with his team and his car a lot better at RPM.
"I'm going to have the opportunity to really know everybody. I knew a lot of people at JGR, but they've got almost 500 employees," Jones said. "Looking at what RPM is and what they have, it's a comfortable situation for me because it's how I grew up, I worked on a lot of my own stuff.
"I'm going to be able to get in there and be around those guys. Get in the shop, and really get to know the people who have a piece in putting the car together," Jones added.
ADVERTISEMENT
Article continues below this ad
Other details about the team for 2021
Chevrolet remains the manufacturer of the 43, which is a switch for Jones. He has been with Toyota for a long time. Jerry Baxter will be the Crew Chief for Jones' team. However, no sponsors were announced for the team, as yet.
ADVERTISEMENT
Article continues below this ad
A Daytona 500 winner, Jones won the 'Rookie of the Year' in all three NASCAR national series and is a former Truck Series champion. The young achiever might just provide RPM the boost they needed.