"Healthy Conversation" – Joey Logano, Brad Keselowski Speak for First Time Since NASCAR Daytona Crash
Published 02/22/2021, 2:45 PM EST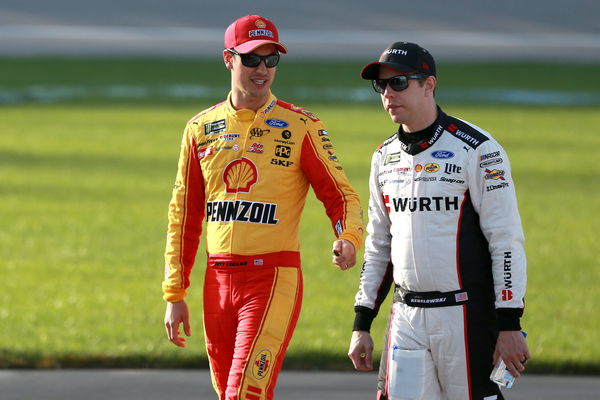 ---
---
Last weekend at the Daytona 500 race, Joey Logano and Brad Keselowski crashed out. Admittedly, the fault lay in Michael McDowell, who triggered the accident and miraculously escaped the carnage. Recently, Logano revealed that he and Keselowski would soon sit down and talk about the incident.
ADVERTISEMENT
Article continues below this ad
Evidently, the conversation has taken place and they cleared the air between them.
Logano said, "Yeah, we're fine. We had a good conversation. Everything I'd hoped it would be, very honest and open. I think today we were around each other a bit and raced each other fine. I think everything's going to be good moving forward. It's a healthy conversation.
ADVERTISEMENT
Article continues below this ad
"Probably glad we waited a few days to cool our jets, but ended up being a productive conversation."
Joey Logano was glad to smooth things over
Earlier, Joey Logano compared the idea of being teammates to a marriage. According to him, in the event of an argument, the best thing to do is 'cool off' and talk things out. Once every grievance is laid out, they can talk things over and smoothen the relationship instead of letting it fester.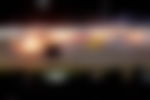 He said, "When you're married to somebody, you have to figure it out. You're married, you don't just leave, it's supposed to be forever. When you have a conflict or a difference in opinion, you have to talk about it."
ADVERTISEMENT
Article continues below this ad
Obviously, the Team Penske outfit was relieved that the two drivers ironed out all their differences. Warring teammates could spell potential disaster for a team, especially in a championship scenario.
If two drivers feud so much that they are out to get each other, the team runs the risk of compromising their races. This means that they could possibly take each other out of the race and cost the team valuable points in the championship.
ADVERTISEMENT
Article continues below this ad