Heartfelt Gesture for Vaccine Takers from NASCAR and Talladega Superspeedway, Offering Free Laps to Drivers
Published 05/15/2021, 11:28 AM EDT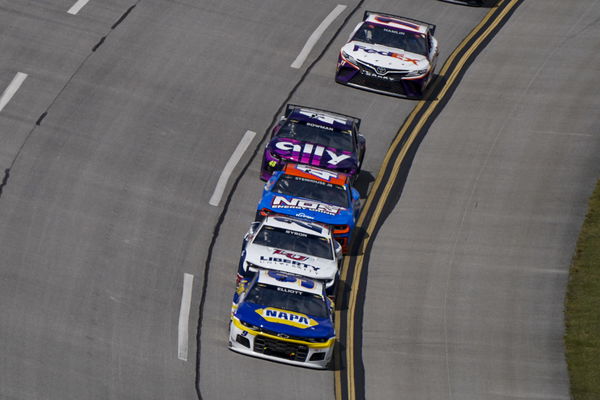 ---
---
Truthfully speaking, the COVID-19 pandemic never really went away. Ever since last year, the NASCAR community has been taking many precautions. The good news is that several vaccines are being developed and the governments are urging everyone to take it. In light of this, NASCAR and the Talladega Superspeedway came up with a unique initiative.
ADVERTISEMENT
Article continues below this ad
The legendary speedway placed an enticing offer of two laps around the iconic track. This is only eligible for any driver who took a COVID-19 test or vaccine at the facility, and they are driving their own cars. All that people have to do is show up at the venue on Saturday, May 15 for their COVID-19 test or to take the vaccine.
"Vaccines for COVID-19 are highly effective at preventing COVID-19 disease, especially severe illness and death," an Alabama Department of Public Health press release said. "No registration is needed for vaccination. ADPH's goal is to get COVID-19 vaccine to Alabamians as speedily as possible."
ADVERTISEMENT
Article continues below this ad
NASCAR and the Talladega Superspeedway did place some restrictions
ADVERTISEMENT
Article continues below this ad
Obviously, not just any ordinary person will get a chance to tear up the track. The event runs from 9 AM to 5 PM and there is an age limit of 19 years and older. Meanwhile, the track will allow passengers above the age of 16 to drive in their own cars.
However, NASCAR will put up strict restrictions to prevent any reckless drivers from thinking that they are the next Jimmie Johnson.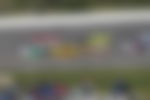 In other words, all vehicles have to drive behind a pace car. The pace car will move at highway speeds and cars will have to follow it around the track. Furthermore, they won't allow ant motorcycles inside the track. To be perfectly honest, a motorcycle traveling at highway speeds on a speedway with banking could be a recipe for disaster. Considering that the riders will have to lean into the corners, the banking could make things difficult.
ADVERTISEMENT
Article continues below this ad