"He'll Be Ready" – Helio Castroneves Confident of Jimmie Johnson Making Successful Switch to IndyCar From NASCAR
Published 03/09/2021, 8:45 AM EST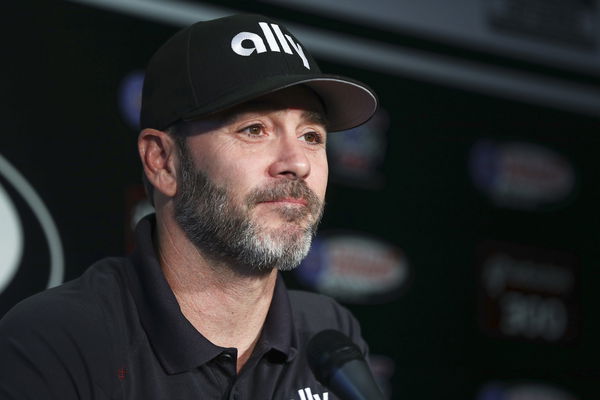 There is an air of intrigue about how NASCAR icon Jimmie Johnson will fare in the NTT IndyCar Series. After all, he has taken the decision of stepping out of his comfort zone from NASCAR to try out the open-wheel competition.
But despite entering as a 'rookie', he is obviously a seven-time Cup champion with a vault of racing skills and experience in his account. His qualities as a racer are what seem to have impressed fellow driver Helio Castroneves, who spoke highly about Johnson.
Castroneves stated, "First of all, incredible. I can see that he's passionate about it. I believe he felt his time in NASCAR, probably it was time for him to move to something else.
ADVERTISEMENT
Article continues below this ad
"He decided to achieve this challenge. By the way, which is a huge challenge for someone entire life working with a heavier car, different type of car, and going to a very fast one, which is an IndyCar."
Jimmie Johnson will be ready by the beginning of the season, claims Castroneves
"Once you're a champion like him, I don't feel that he's going to have any (problems)—especially having the teammates he has with Scott Dixon, that he can learn so much, it will definitely help."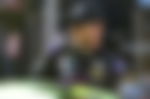 Indeed, Johnson will be in good company with six-time IndyCar champion Scott Dixon as his teammate. However, the NASCAR legend's willpower and desire to learn more aid him perfectly as he begins this new racing chapter. And even if he doesn't start winning right off the bat, he will surely find his muse quite soon.
"Yeah, maybe one or a few races or tests might (not go) the way probably he wants. But trust me, he will figure it out. For the beginning of the season, he'll be ready."
Johnson has not looked out of touch in the traditional racing off-season
Despite retiring from NASCAR, Johnson has shown no signs of rustiness and kept himself engaged with the premier Rolex 24 at Daytona event. He drove exquisitely in the sportscar endurance clash, placing second overall in an incredible display.
ADVERTISEMENT
Article continues below this ad
Following up on that, Johnson is also set to race in the 12 Hours of Sebring alongside a couple of other IMSA events. Certainly then, all these experiences, in addition to his IndyCar testing sessions, would assist him in the season opener at Barber Motorsports Park.
ADVERTISEMENT
Article continues below this ad
Therefore, it is no surprise that Johnson is making himself at home in a new racing series and winning admirers across the board. His loyal supporters will be keen to see him in action as soon as possible and hope he replicates the success the way he did very well in NASCAR.
MORE – Hendrick Motorsports Edges Closer to Major All-Time NASCAR Record After Kyle Larson's Win