"Hendrick Because They Win a Lot" – NASCAR Fans Get Into a Heated Debate on the Most Hated Teams
Published 05/07/2022, 2:48 AM EDT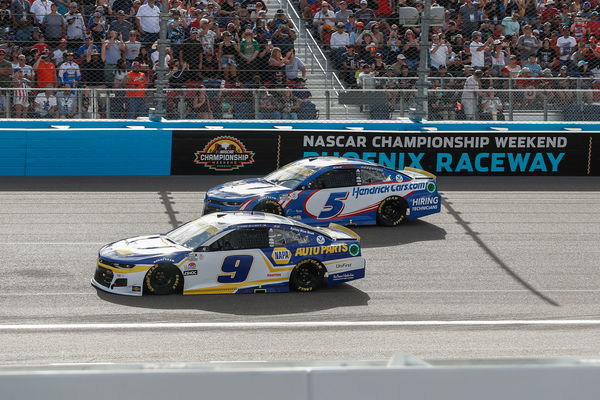 Which is the most hated team in NASCAR? If we're being completely honest, this is an extremely difficult question to answer. Every NASCAR fan has their favorite team, and saying that one team is the most hated, could attract the wrath of that team's fans. No matter how 'hated' that team is, they will still have a legion of fans armed with pitchforks.
When a user asked this question on Twitter, he drew a variety of responses. However, most fans had one particular team that they hated.
I don't know how hendrick can be the most popular and most hated at the same time but they are

— Jeff Benzos (@JeffBenzos5) May 6, 2022
ADVERTISEMENT
Article continues below this ad
I know enough about the owner of HMS that I don't like them.

— Jeff Marcosky (@The_NASCARJeff) May 6, 2022
Hendrick. Not because I am a Kyle Busch fan, but because they dominate races a lot…

— TheRandomChickenGuy (@RandomChix0518) May 6, 2022
Hendrick Motorsports' name cropped up a lot, mostly because they have been extremely dominant in NASCAR. There are also sections of fans who don't like Hendrick Motorsports simply because they are fans of their rivals.
Watch This Story: VIDEO: When Kyle Busch Got Into a Physical Altercation With NASCAR Fan
Is Hendrick Motorsports the only NASCAR team that is hated?
Of course, Hendrick Motorsports was not the only organization, as Joe Gibbs Racing and 23XI Racing got a mention. However, that kind of dislike is mostly because of drivers like Kyle Busch and Denny Hamlin. Those two were not particularly popular among the general populace. Even Bubba Wallace was sometimes slated as the reason behind the 23XI hate.
Hendrick for no reason

— Duncan 0️⃣2️⃣ (@fawcreative) May 6, 2022
All Hendrick fans hate Gibbs, and all other nascar fans hate Hendrick, so the answer depends on what there is more of.

— EJ (@dacloserinda4) May 6, 2022
HMS Probably, at least it is in my group of friends

— Lord_Foxy31 🇨🇦 (@Lord_Foxy13) May 6, 2022
Meanwhile, there were sections of fans who did not like 23XI because they did not deliver on promises. The likes of Hamlin and Michael Jordan talked a very big game and outlined several lofty targets. Last year, the single-car organization came away with just one win. Though some critics continue to debate the validity of the win because the race was halted.
Hendrick because they win a lot.
JGR because of Hamlin and Busch (and maybe Truex).
Rick Ware because they wreck a lot.

— Tex-Man (@WHC_MSwordsman) May 6, 2022
HMS because of basically every non Hendrick fan and JGR because of every Hamlin/KFB hater (and Ty Gibbs being the owner's grandson)

— Van Gisbergen da Zoeira (@SVGDaZoeira) May 6, 2022
Hendricks or Gibbs depending on who you ask. I always see their fans bashing at each other. Between the two I prefer Gibbs but in my experience I think I've seen more hate towards them.

— Popstar Pachi (@PopstarPachi01) May 6, 2022
Now, the outfit has expanded to two cars, but they are still hunting for a first win. The closest they ever came to a Cup win in 2022 was at the Daytona 500, courtesy of Bubba Wallace. There were also some who named Rick Ware Racing as a hated team because their drivers tended to crash a lot.
Hated is either JGR or Hendrick, though I'm sure the 23XI haters would say them but I'm pretty sure it's vocal minority

— Blake Henegar (@HenegarBlake) May 6, 2022
I think its tied between JGR and Hendrick

— Penske Fan 22 🏎🏁 (@nascar_22) May 6, 2022
ADVERTISEMENT
Article continues below this ad
Probably Hendrick, but they also have the most followers so probably evens out

— Cool Hand Luke (@Luke_Lynes) May 6, 2022
As a result, it would potentially ruin a race end and some lead drivers would suffer. On the other end of the spectrum, it would also lead to an anticlimactic end to a race.
ADVERTISEMENT
Article continues below this ad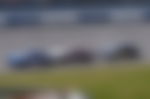 One thing is for sure, this question (which is the most hated team in NASCAR?) is very subjective and everyone has different opinions on the same.