Hendrick Motorsports Announce Exciting News for William Byron Fans at Martinsville
Published 04/06/2022, 11:33 AM EDT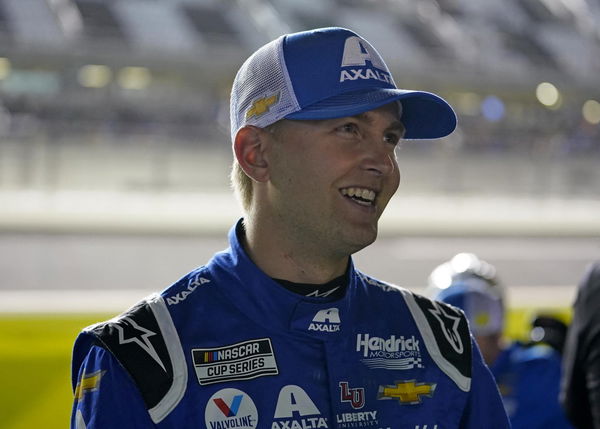 Hendrick Motorsports is one of the top teams in the NASCAR Cup Series, and we can see their influence and speed throughout the season so far. And, it seems that HendrickCars has some news for the Camping Truck Series race at Martinsville.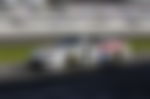 William Byron has time and time again proven his pace in his #24 Hendrick Motorsports Chevrolet Camaro. In fact, the 24-year-old driver has made his way up to 4th in the Cup Series Leaderboards in 2022 and already clinched a win this season, at the Atlanta Motor Speedway.
ADVERTISEMENT
Article continues below this ad
And, it seems there is some news for Hendrick Motorsports and William Byron
Watch This Story – Dale Earnhardt Jr's NFT Collection, in Partnership With Tom Brady, Goes on Sale & Sells Out Within Minutes!
William Byron Runs a HendrickCar Sponsored Truck at Martinsville
HendrickCars.com will sponsor the Spire #7 truck at Martinsville. And, it will be driven by none other than the "future of Hendrick" in Kyle Petty's words, William Byron
ADVERTISEMENT
Article continues below this ad
It's very exciting to see Byron run a truck car once again. Possibly, it is a way for him to get a feel of the track again before heading to the Cup Series race.
The Atlanta winner said, "I'm really excited to get in Spire's truck this week at Martinsville," Byron added. "Even though it's been a couple years since I was in a truck at Martinsville, I had good runs before with a couple top-10 finishes, including a third-place result. I'm excited to see how things have changed since that time. Plus, any more track time at Martinsville is always good since it's such a rhythm-based track. Bono (Kevin Manion) and the No. 7 truck ran well when they were at COTA and he has done a great job at Martinsville in the past, as well. It should be a fun time."
ADVERTISEMENT
Article continues below this ad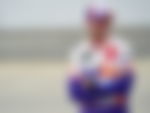 In the end, it's great news for William Byron and team Hendrick. Especially, considering Byron's pace this season, let's hope we see a good finish in the #7 Spire Truck, as well as in the Cup Series.