Hendrick Motorsports Duo Kyle Larson and Chase Elliott Along With Kyle Busch Seek to Break Unfortunate Streak as 2023 NASCAR Series Draws Closer
Published 12/31/2022, 1:15 PM EST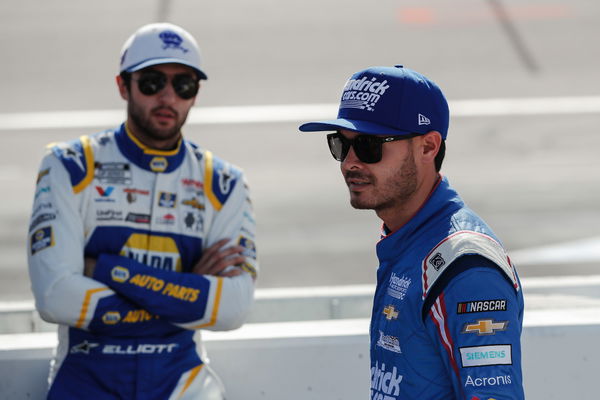 Daytona 500 continues to hold the title of the "Great American Race". It is the one race every NASCAR fan eagerly awaits. But it's also one of the hardest, with a lot of current Cup Series Champions still not having a win at the Superspeedway, especially Kyle Busch, Chase Elliott, and Kyle Larson.
Whether or not someone likes the style of plate-racing Daytona, no one can deny that they're quite fun. And the Daytona 500 trophy is one that every driver wants to hold.
ADVERTISEMENT
Article continues below this ad
Joey Logano, the driver who took his 2nd title in 2022, is one of the few drivers who are part of an elite list of NASCAR drivers — those who have won both the championship and the Daytona 500. This standout list also includes such names as Matt Kenseth, Jimmie Johnson, Kevin Harvick, Jeff Gordon, Richard Petty, Cale Yarborough, Kurt Busch, Dale Earnhardt, Dale Jarrett, Darrell Waltrip, Bill Elliott, Bobby Allison, David Pearson, and Lee Petty.
So, it's unsurprising that there are some drivers who are really desperate for a win.
Kyle Busch is craving a win at this point
Busch has proven himself to be one of the best on the field repeatedly. Having taken two titles in the #18 car and a whopping 60 Cup Series wins, he's clearly one of the stars. On top of that, he's also the only other driver to have two Cup Series Championships in the series right now.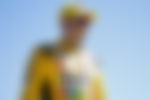 The latest addition to Richard Childress Racing is undoubtedly an incredible one, but despite all his achievements in the series, one remains. And the lack of that one trophy acts as a void in his otherwise stellar career. Of course, that void is the Daytona 500 trophy, the win that Busch needs to join the same elite list as the other two-time champ on the grid.
Although fans expected the Next-Gen era to mark the year and break the streak, but unfortunately, he didn't. Will the #8 Chevrolet help Busch break that streak in 2023?
Daytona remains the only Superspeedway Chase Elliott hasn't won at
Elliott wasn't considered the best Superspeedway racer when he started racing. Of course, he proved that wrong after he got his two Talladega Superspeedway titles. Well, his father set the fastest speed ever in NASCAR history at the track in 1987, so it seems like he had the genes to win there.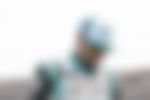 In fact, the 2020 Cup Series Champion has also won at the newly renovated Atlanta Motor Speedway. The track was made to give racing similar to a superspeedway, where Elliott won in 2022 for the first time. Unfortunately, he didn't get his two-time Daytona 500-winning father's luck around the California Superspeedway. Or at least that's what we might be led to believe.
Could Chase change the narrative and finally get his first Daytona 500 trophy in 2023?
Kyle Larson seeks to end his stroke of bad luck at Superspeedways
Hendrick Motorsports' prodigy has taken the #5 to glory multiple times throughout his run with the team. But Superpseedways have always been his undoing so far in his career. Unfortunately, the 2021 Cup Series Champion has never won at a superspeedway.
ADVERTISEMENT
Article continues below this ad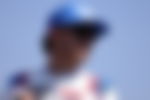 Not even his dominating run in 2021 brought him a plate-racing win. The closest he ever got was in 2022 Geico 500 at Talladega when he finished fourth overall. Clearly, this style of racing doesn't seem to fit in his rather stellar repertoire. It almost seems like he was delt a bad hand when he was developing his skills.
Will Kyle Larson finally manage to turn the tables in 2023?
ADVERTISEMENT
Article continues below this ad
WATCH THIS STORY: 5 Times Drivers Miraculously Survived Lethal Crashes
After considering everything, there seem to be many drivers who are looking to join the ranks of Superspeedway winners. So, who will really take the trophy in the victory lane in 2023's Daytona 500 race? Let us know in the comments.