Hendrick Motorsports Edges Closer to Major All-Time NASCAR Record After Kyle Larson's Win
Published 03/08/2021, 12:10 PM EST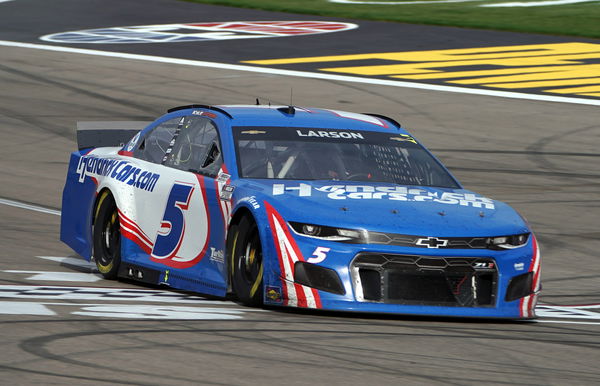 On Sunday evening, Kyle Larson reached Victory Lane for the seventh time in his career. In addition to that, this also marks his first win for Hendrick Motorsports. At the same time, Larson's triumph was also significant for the Cup Series outfit, due to a different reason.
ADVERTISEMENT
Article continues below this ad
Apparently, the team is now three wins shy of the all-time record for the most team wins. The current record-holder is the Richard Petty Enterprises outfit, with 268 wins. Now that Kyle Larson has reached Victory Lane, Hendrick Motorsports has moved to 265 wins.
ADVERTISEMENT
Article continues below this ad
Truthfully speaking, it could be difficult for Petty Enterprises to extend their slim lead. So it is only a matter of time until Hendrick Motorsports leapfrogs Petty Enterprises. It also helps that their nearest rivals, Joe Gibbs Racing, is miles behind them with 185 race wins.
Where does Kyle Larson feature in the Hendrick Motorsports win list?
Currently, Larson is tied with Jerry Nadeau, Casey Mears, Joe Nemechek and Brian Vickers on one win each. Meanwhile, current Hendrick drivers, William Byron and Alex Bowman have two wins each. Ken Schrader, Ricky Rudd and Kyle Busch have also notched up four wins each.
ADVERTISEMENT
Article continues below this ad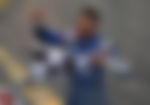 Mark Martin has five wins under his belt, with Kasey Kahne on six and Geoff Bodine on seven wins. Tim Richard, Darrell Waltrip and Dale Earnhardt Jr have amassed nine wins each. Chase Elliott has chalked up 11 wins and lies in 4th on the Hendrick Motorsports list. Terry Labonte is just one win ahead of him and could be in danger if Elliott bags more wins.
However, everyone pales in comparison to Jeff Gordon and Jimmie Johnson. Johnson has racked up 83 wins during his NASCAR career before he finally retired at the end of the 2020 season. However, Gordon is comfortably perched on top with an astounding 93 Hendrick Motorsport wins under his belt.
ADVERTISEMENT
Article continues below this ad
Of course, Larson, Elliott, Byron, and Bowman have plenty of chances to move up the order. However, it would be prudent to try and aim for Johnson and Gordon's tallies.