Hendrick Motorsports Owner Relaxes Driver Policies Against Extracurricular Activities
Published 07/17/2021, 2:12 PM EDT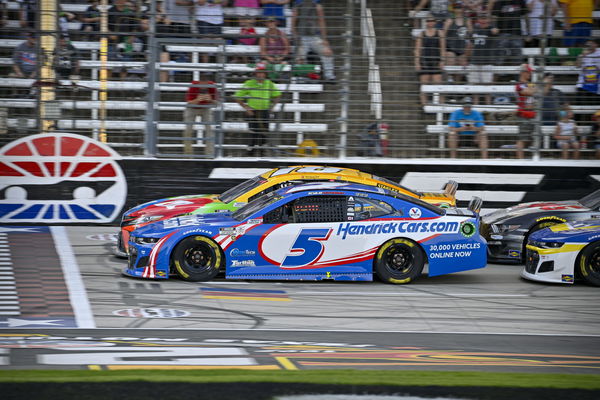 ---
---
Extracurricular activities come with a lot of fun for racecar drivers, but they also come with a lot of risk. They always carry the threat of injuries, which is understandably a big concern for team owners. And this is precisely why Hendrick Motorsports owner Rick Hendrick is not fond of extracurriculars. This is why he has mostly been hesitant to allow his wards to do any adrenaline-fuelled activity or a non-NASCAR race.
ADVERTISEMENT
Article continues below this ad
Luckily for Kyle Larson, though, he has decided to be a little more lenient. This is because the #5 driver is a massive dirt racing aficionado. It was all the more tricky for Larson, as he has chalked up the most wins for the outfit. This puts him right in the thick of the championship battle with Denny Hamlin and Kyle Busch.
"I've changed my mind on the whole process," Hendrick said. "I think driving big horsepower cars out of control has helped him a tremendous amount in the Cup racing. His car control is steel. So, you've got to be willing to change. I guess these guys have worked me over enough. I've done it."
ADVERTISEMENT
Article continues below this ad
Hendrick Motorsports will hope that Kyle Larson stays out of trouble
It is worth noting that even though Rick Hendrick green-lit everything, Larson promised to be careful. This is all the more important because the NASCAR Playoffs are just around the corner. Furthermore, Hendrick Motorsports' leniency also extends to the other drivers, Chase Elliott, Alex Bowman, and William Byron.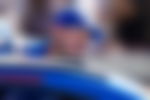 Although there is the safety factor, there is another side to the argument. To be precise, racing in different series makes a driver more versatile and helps hone their craft. Thus, when Kyle Larson signed a contract extension, Hendrick Motorsports promised to back him even in his non-NASCAR racing travails.
ADVERTISEMENT
Article continues below this ad
"I want to say I don't encourage it," Hendrick said. "But I'm all for it if it's something they want to do and they feel really motivated to do it."
This is Larson's first full-time season with Hendrick Motorsports, and he is performing wonders. The driver has already notched up four regular-season wins, with 15 races remaining in 2021. And to make things sweeter, he also grabbed an additional exhibition victory from the All-Star Race.
ADVERTISEMENT
Article continues below this ad