Hendrick Motorsports Reveal Insane Jimmie Johnson Memorabilia
Published 06/19/2022, 4:30 PM EDT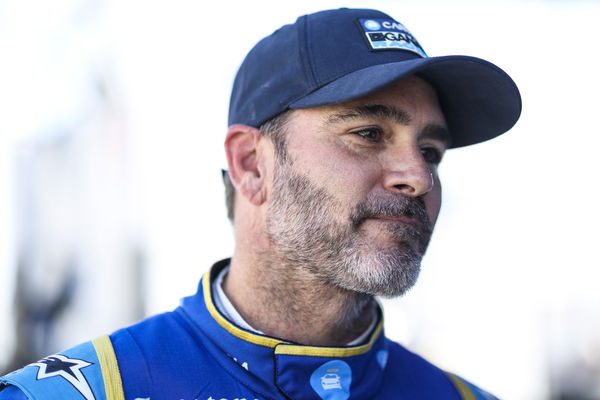 Jimmie Johnson is one of the greatest drivers to sit in a NASCAR Stock Car. Of course, we all know him as the driver who has won seven Cup Series Championships. Every fan of the racing series is very familiar with the #48 Chevrolet cars for Hendrick Motorsports.
In fact, Jimmie Johnson is one of the most popular drivers to move from the NASCAR Cup Series to the IndyCar series. However, Johnson has yet to be inducted into the NASCAR Hall of Fame.
ADVERTISEMENT
Article continues below this ad
Although, there is some good news from fans of the seven-time Cup Series Champion. Jimmie Johnson is releasing a biography book. And the Hardcover is now available for pre-0rder.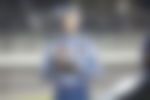 This might be a good time for fans of the driver to jump on the opportunity and order their copies.
Moreover, it's incredible to have a driver immortalize their career through a book, talking about being the top driver in one of the biggest motorsport series in the world. Fortunately, the fans can own a copy themselves.
Jimmie Johnson Shares A Funny Story Behind His Indianapolis 500 Helmet
The NASCAR Cup Series legend got to live his childhood dream recently and drive in the Indianapolis 500. In fact, they voted him the Rookie of the Year in the Indy500. However, the driver revealed a hilarious story behind his Indy 500 helmet, which he got to design with the country music legend Blake Shelton.
ADVERTISEMENT
Article continues below this ad
Jimmy Fallon asked Johnson, "You got to design it with Blake Shelton. How did you get involved with that man?"
To which Jimmie replied, "At this point in my career and my life, I just want to do fun things with friends. And, to have this opportunity to design the helmet together for supporting the American legion. It's memorial day weekend. Blake's family served, my grandfather served."
However, the funniest part was when Jimmie Johnson revealed Blake Shelton's idea. He said, "Blake wanted to sow a mullet to the back of that helmet. He's like, 'man it'll be so cool', mullet in the back when you put your helmet on.'"
ADVERTISEMENT
Article continues below this ad
Watch This Story: Daniel Suarez's NASCAR Win Completes the Class of 2012 – Kyle Larson, Chase Elliott, Bubba Wallace & Ryan Blaney
In the end, it's awesome that Jimmie Johnson is releasing his biography book. And this might be the perfect time to pre-order a copy. Despite his successful career in NASCAR, the driver has yet to be inducted into the NASCAR Hall of Fame. He will be eligible in 2024. Do you think we will get inducted into the Hall of Fame?