Hendrick Motorsports Star Chase Elliott Ensures the Elliotts Join Elite Earnhardt Company in Atlanta
Published 07/15/2022, 1:45 AM EDT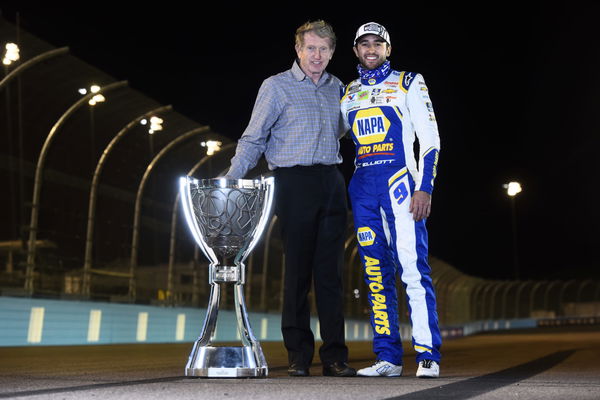 Last weekend, Chase Elliott managed to fend off a spirited attack from a plucky Corey LaJoie and managed to outlast the Spire Motorsports driver. In the process, he has now scripted history at the Atlanta Motor Speedway. This was because he joined his father Bill Elliott as a race winner at the Atlanta Motor Speedway.
ADVERTISEMENT
Article continues below this ad
The only two father-son duos to win Cup Series races at Atlanta:

• The Earnhardts
• The Elliotts

Elite company 🏆🏁 #NASCAR

— Davey Segal (@DaveyCenter) July 10, 2022
ADVERTISEMENT
Article continues below this ad
To make matters even better, Bill and Chase are the third father-son duo to win at Atlanta. The first ones to ever achieve such a feat were Ned Jarrett and his son Dale Jarrett. After the Jarrett family, were none other than the late great Dale Earnhardt and his son Dale Earnhardt Jr. Bill Elliott won at Atlanta all the way back in 1985, with the Jarretts winning in 1964 and 1997. Finally, Dale Sr won at Atlanta in 1980 and Dale Jr in 2004.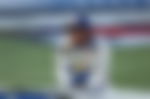 ADVERTISEMENT
Article continues below this ad
Chase Elliott has more important things than impressive records
Of course, the Atlanta Motor Speedway win also means that the #9 driver has his third win of the 2022 season. Elliott is actually the first one to reach three wins this year. In the process, he has beaten Ross Chastain, Joey Logano, Denny Hamlin, and his own teammate William Byron. Elliott has also been on a roll in the past couple of races, winning at the Nashville Superspeedway and finishing 2nd at Road America.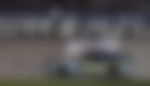 Now, Chase Elliott will have to train his focus on the 2022 title fight. He knows that even though he has three wins, the battle is far from over, even though he has more than guaranteed his participation in the Playoffs. Admittedly, the 2022 Cup Series campaign has been very unpredictable, with so many winners, including first-timers.
ADVERTISEMENT
Article continues below this ad
WATCH STORY: Atlanta Braves Fan Chase Elliott Reacts to Major Freddie Freeman Development