Hendrick Motorsports Teammates Talk About Kyle Larson Ahead of Las Vegas Race
Published 09/24/2021, 1:00 PM EDT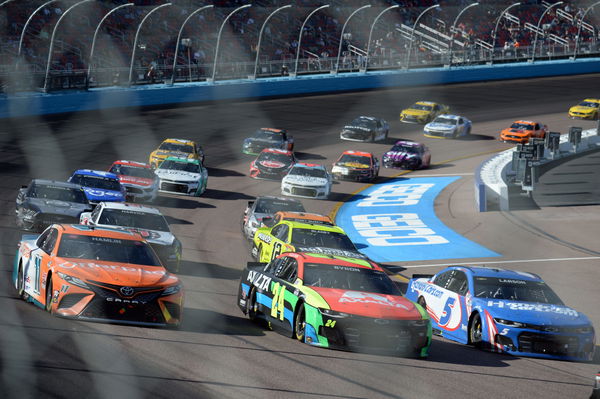 ---
---
The NASCAR Cup Series paddock makes landfall at the Las Vegas Motor Speedway this weekend. It is also worth mentioning that Kyle Larson will head into this race with a slight advantage. This is because he won at the track during their last visit back in the month of March. In light of this, Hendrick Motorsports' Chase Elliott, Alex Bowman, and William Byron spoke about him.
ADVERTISEMENT
Article continues below this ad
Elliott said, "Kyle's always been a straight0forward guy. We're coming along at the same time. We raced in K&N together, he was starting to make his asphalt transition. I've had a chance to get to know him a bit, over the years. I feel like we've always had good respect for each other and raced each other with that type of respect. Our friendship has been straightforward for a very long time. That goes back prior to him being at HMS."
What did the others say about Kyle Larson?
ADVERTISEMENT
Article continues below this ad
Meanwhile, Bowman revealed that he has possibly worked closely with Kyle Larson. Apparently, the #48 driver admires how his teammate approaches racing in a Cup car, as opposed to a Sprint car. He also acknowledged that it was great to learn from the #5 driver, so his overall experience as a teammate has been great. Also, Bowman believes that the Hendrick Motorsports quartet has worked well together this year.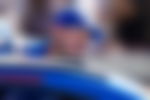 He joked, "He drives really freaking fast. I'm trying to do that myself each and every week. I don't think there is one thing in particular that I can take away from his driving style and try to duplicate. There's always opportunities to learn, obviously we want different things in race cars. Just try to do the best we can every single week. If there's a spot that I can learn from, I'm definitely going to try and take advantage of it."
Finally, Byron confessed that Larson's ability to dissect the car was impressive. Initially, many were under the impression that the #5 driver had little knowledge about cars. According to the #24 driver, that may be true to an extent, but Larson's feedback is similar to Elliott's and his own.