Hendrick Motorsports Vice Chairman Jeff Gordon Urges William Byron "Pay Back" Against Joey Logano for Darlington Debacle
Published 05/09/2022, 4:55 AM EDT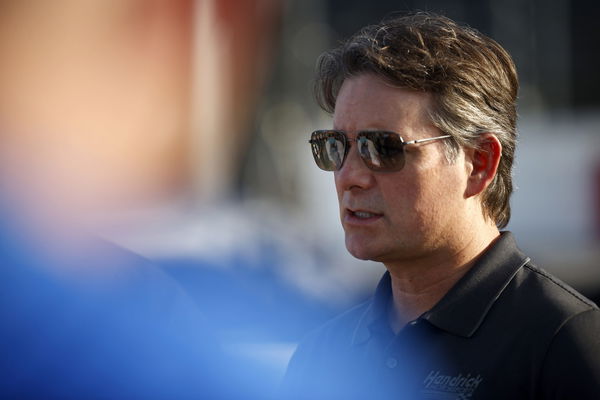 When Joey Logano bumped William Byron in the last lap at Darlington, the camera cut to Hendrick Motorsports' Vice Chairman, Jeff Gordon, who had, a less than ideal reaction in that situation. After all, it'd have made sense had Gordon been fuming considering the Team Penske driver took away a clear win from his driver.
But in his post-race interview, Gordon described how the beef between the two drivers is between them, how it will be settled where it began, and how Byron will retaliate in some way on the track.
"It's unfortunate to see a win, be taken away from you on the last lap like that. Logano is aggressive and William's car, I believe, was getting very very loose, so Logano had a shot at him to do it clean and he chose to do it in a different way," he said.
ADVERTISEMENT
Article continues below this ad
"If I was in the car, I'm not driving. Those guys will have to settle that out there. I would've liked to see it done different," Gordon continued. "I'm sure Joey's gonna justify it."
"William's gonna pay back Joey at some point, that's the way it works."
And William Byron seems like he's quite resolute about paying it back to Logano pretty soon, something pretty evident from what he told Gordon after the race.
"He's a piece of shit. He can't f*cking win unless he drives through everybody," the current #24 driver told the former #24 driver.
Jeff Gordon on the one thing about the Logano-Byron tussle that "stands out"
The Hendrick Motorsports Vice-Chairman emphasized that while a win is important and "hard to come by", the means a driver takes to win a race can only be justified up to a certain extent.
"You think about running in the back of a guy at Martinsville or something like that, but you don't really see that at a Darlington," Gordon said. "I think that's the only thing that makes this one stand out."
ADVERTISEMENT
Article continues below this ad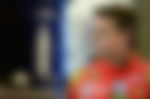 At the end of the day, Jeff Gordon had to take solace in the fact that it's just "Cup racing."
ADVERTISEMENT
Article continues below this ad
It was a wild day for the Hendricks at Darlington, and it was pretty unfortunate that neither came away with a better finish, the former driver added.
Watch This Story: NASCAR Fans Speculate After Curious "I'll Tell You Later" Radio Exchange Between Chase Elliott & Hendrick Motorsports Crew Chief in Richmond