"He's a F***Ing Hack" – Who Said What on the Radio in the NASCAR Cup Series Playoff Elimination Race at Martinsville
Published 11/03/2020, 8:10 AM EST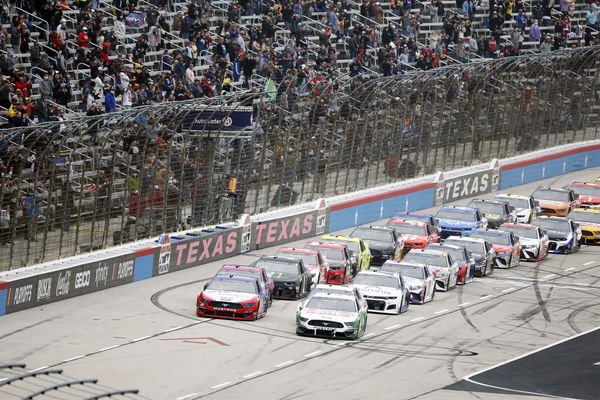 ---
---
With so much on the line for the NASCAR Cup Series 2020 playoff contenders, tensions were always expected to run high at Martinsville. Kevin Harvick's elimination was a major shocker in a race that saw multiple shifts in momentum every few laps.
ADVERTISEMENT
Article continues below this ad
However, a couple of other major incidents made things heated on the racetrack on Sunday.
Conversations between drivers and their team members over the radio usually throw up a lot of comments that raise eyebrows. At Martinsville, the radio chatter was dominated by the 'Race to Phoenix'.
ADVERTISEMENT
Article continues below this ad
One of the bigger incidents early on, though, was between two non-playoff drivers. Aric Almirola wrecked Clint Bowyer early on, much to the disgust of Bowyer. "My f***ing teammate hit me in the left rear quarter panel. 74 laps into a 500-lap race," Bowyer quipped over the radio.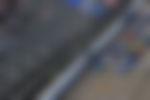 Bowyer returned the favor a few laps later, angering Almirola and his spotter. A rivalry started between them as Almirola vowed to his team, "He'll pay for that. You mark that down."
"We're going to wreck him"
Another big moment involved two playoff contenders and both will face off in the championship race. Joey Logano tagged Chase Elliott, prompting Elliott's Crew Chief Alan Gustafson to make a big promise."If he does that f***ing again, we're going to wreck him here and we're going to wreck him next week," Gustafson said.
Elliott felt Logano had a lot of room to go by, but didn't. "He did. He's a f***ing hack," Gustafson added.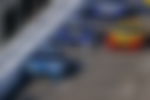 Harvick saw a lot of challenges throughout the day. Just as he was starting to get some sort of momentum, he made contact with Matt Kenseth that set him back. Kenseth was not happy and said, "I don't think if anything has ever been his fault."
Rising tensions for the NASCAR Cup Series contenders
As the final stage began, the qualification scenario took up all the radio chatter. It was tough for the contenders to focus on the race. "Give up that talk about what will take us out," Hamlin said to his team.
Elliott survived a close call as NASCAR overturned a penalty on him for an incident with his pit-crew. Much to the team's relief. "Haha, they overturned it. People's champ," said Kurt Busch's spotter Tyler Green.
 

View this post on Instagram

 

Harvick's team kept feeding him the playoff scenario, saying it was key to keep up with Brad Keselowski. His Crew Chief then told him he was just one point in front. A tensed Harvick quipped, "Just let me drive. I'm tired of hearing about points. I understand."
"Don't pass him, Jones"
ADVERTISEMENT
Article continues below this ad
Another big incident then happened, that later even led NASCAR to review it. Erik Jones' team ordered him to not pass teammate Hamlin on purpose. "Don't pass him, Jones," said the spotter.
However, Hamlin seemed to suggest the opposite was happening. "He's f***ing running into me," Hamlin said.
Elliott soon crossed the finish line as Harvick exited, despite many efforts. Hamlin and Keselowski joined Elliott and Logano for the championship finale.
ADVERTISEMENT
Article continues below this ad