"He's Got A Lot Of Confidence" – Scott Graves Discusses How Ryan Newman Feels about Racecar Safety after 2020 Daytona 500 Crash
Published 12/30/2020, 9:03 AM EST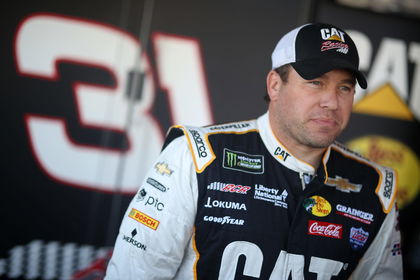 ---
---
The Daytona 500 race earlier this year became quite eventful for a few reasons. But Ryan Newman crashing on the final lap of the event undoubtedly raised discussions with regards to safety in racing.
ADVERTISEMENT
Article continues below this ad
His crew chief Scott Graves recently talked about what Newman now feels about the safety of his car. He revealed that NASCAR also considered the driver's input in making the cars even safer than they already were.
Graves stated, "He's definitely got confidence I guess as far as our team, you know the guys that put the interior together for him. He did it more when he first started working with us."
ADVERTISEMENT
Article continues below this ad
Ryan Newman has a lot of confidence in the safety side of things in his car, says Graves
"He feels good about the way we put together the cars for him. And then, obviously with the wreck, the cars are safer with the extra bar that they've added."
The NASCAR research team later looked at the damaged state of Newman's car. Graves has said that the sporting organization did a great job in terms of the overall inspection.
"They've got the rollover belt for the oil tank to keep any oil from spilling off the top if the car turns upside down. So NASCAR did a good job of really dissecting that wreck and what the car looked like. And then Ryan himself actually went over and looked at it with them and had some input with NASCAR on some of the things."
"They did a really good job of responding to that I think so the cars are even safer yet than they were. So between all that he's got a lot of confidence in the safety side of it and what we are able to do for him," concluded Newman's crew chief.
ADVERTISEMENT
Article continues below this ad
Newman had nearly won the prestigious 2020 Daytona 500 race
In the final stretch of the track, the Roush Fenway Racing driver overtook Denny Hamlin to get into the lead. However, with Ryan Blaney trying to cut from the inside and pass Newman, he turned around the latter. As a result, Newman went hurtling diagonally across the track and crashed out of race win contention.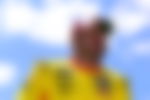 The incident still puts many things into reflection for all drivers. Once again, it served to remind everyone how NASCAR has come a long way in terms of its drivers' protection and safety guidelines.
ADVERTISEMENT
Article continues below this ad