"He's Nobody's Friend for a Reason" – Looking Back at Some of the Best Quotes of the 2020 NASCAR Season
Published 01/02/2021, 1:25 AM EST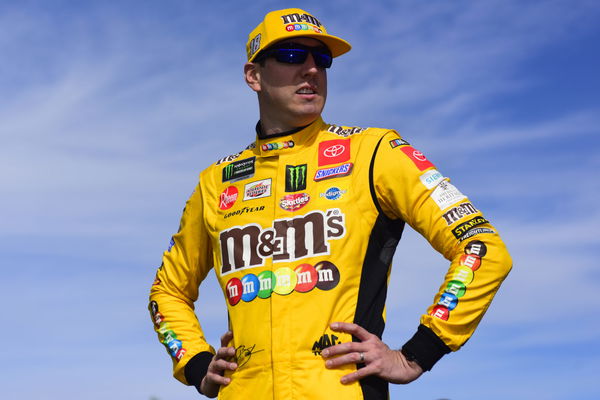 ---
---
The 2020 NASCAR Cup Series season has concluded, and everyone is looking ahead to 2021. However, there have been plenty of memorable moments in the past season. There have also been a number of memorable quotes from 2020, with many of them being said during races.
ADVERTISEMENT
Article continues below this ad
A lot of these quotes are commentaries during races and are also reactions to outside instances. Others were rants at rival drivers for any sort of collision or coming-together. So, what are the most notable quotes of the 2020 NASCAR Cup Series season?
Brad Keselowski
ADVERTISEMENT
Article continues below this ad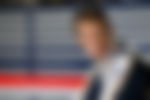 First and foremost, there was Brad Keselowski, who was mad about getting taken out during the Busch Clash.
He fumed, "We were in a position to finish it off, and we got destroyed for no reason. You would think these guys would be smarter than that. We all cause wrecks. I get in wrecks all the time and I cause them.
"The same one over and over again. It's the same thing. Somebody throws a stupid block that's never going to work and wrecks half the field and then goes 'eh'.
"Maybe we need to take the helmets out of these cars and take the seat belts out. Somebody will get hurt and then we'll stop driving like a*****es. I don't know. We'll figure it out I guess."
Chase Elliott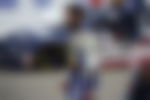 Apparently, Kyle Busch tangled with Chase Elliott at the Darlington Raceway. Needless to say, an unamused Chase Elliott flipped him the bird and simply said, "I thought it was warranted, and he was deserving."
Kyle Busch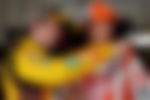 Speaking of grudges, Elliott got his own back at Kyle Busch at Charlotte. In a spot of revenge, Elliott mimicked Busch's signature celebration of taking a big bow.
Kyle Busch could only quip, "Imitation is the strongest form of flattery or something, I don't know what it is. Huh, that's cute."
Joey Logano
ADVERTISEMENT
Article continues below this ad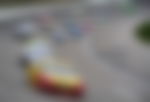 "He's [Logano] nobody's friend for a reason, so there you have it." Kyle raged. This was after the two drivers had tangled for the umpteenth time and cost each other a surefire good finish.
However, Logano refused to get baited and said in an interview. "First off, I have a lot of friends. It's funny, because all of them called me yesterday, or Sunday, and said, 'Hey, I'm your friend'. That was the beginning of every conversation."
ADVERTISEMENT
Article continues below this ad
All in all, there is no love lost between a number of NASCAR drivers. However, a lot of these statements are often said in the heat of the moment. Later on, everyone finds it in their heart to forgive each other.