"He's Super Cool.. the Racer's Racer.." – The NASCAR Driver Who Has Kyle Busch and Kevin Harvick Fanboying Him
Published 06/11/2022, 5:30 AM EDT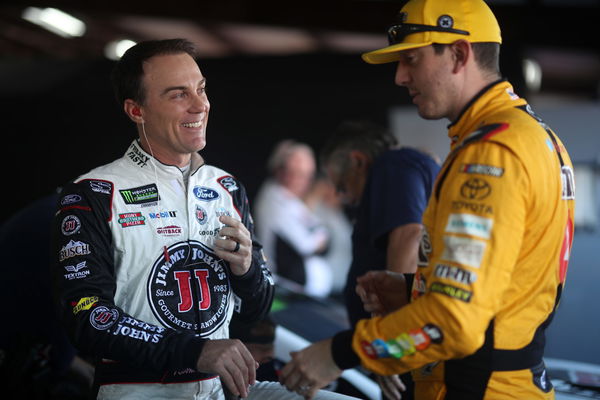 You would think that drivers like Kevin Harvick and Kyle Busch wouldn't be fanboys. Especially at this stage of their respective careers when they've achieved so much, and seen so much. But that's not the case, really.
ADVERTISEMENT
Article continues below this ad
Because both the Joe Gibbs Racing driver and the Stewart-Haas Racing driver are indeed fans of another NASCAR driver. He's someone who isn't entirely mainstream, someone who really worked his way to where he is, and worked even harder to stay where he is, someone who goes by the name of BJ McLeod.
ADVERTISEMENT
Article continues below this ad
In a recent interview, Harvick and Busch spoke about their admiration for McLeod.
"He is one of my favorites in the garage because I feel like B.J. is the racer's racer," Kevin Harvick said. "For me, I always stop and have great conversations with B.J. about whatever. It could be anything. You never know."
"He has this persona, or this look of him, and you're like, Man, I don't want to talk to this guy. He's going to kick my a**," Busch said.
"But he's super cool and super chill about the things we talk about," Busch added further.
"He just takes a different perspective. He takes that upon himself to make sure that he's not a story, and I love him for that. I think that takes a lot of character," Busch concluded.
BJ McLeod extends his respect and admiration for Kyle Busch and Kevin Harvick
BJ McLeod revealed how Kyle Busch has never turned down any question he's asked him. While it may not seem like much, but to McLeod, it is a big deal. He noted a similar thing about Kevin Harvick as well.
ADVERTISEMENT
Article continues below this ad
 "To be at the highest level of any kind of sport for 20 years like he has is very, very few and far between. There are not many people that pull it off. And to ask him one question and get an answer is very valuable to me," he described.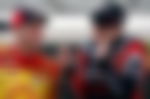 McLeod added that he's always tried to do the same when he's around drivers that are successful like Busch and Harvick. To him, it's "really, really cool," the number of times the veteran duo has helped him.
ADVERTISEMENT
Article continues below this ad
WATCH THIS STORY: NASCAR News 2022: From Key Bubba Wallace Suspension to Brad Keselowski's Hearing
"It's been special to me to have that," McLeod concluded.