Hollywood Star's Hard Earned NASCAR Entry Draws "Malcolm in The Lead" Reactions for his "Awesome Career Swap"
Published 01/14/2023, 5:00 AM EST

Follow Us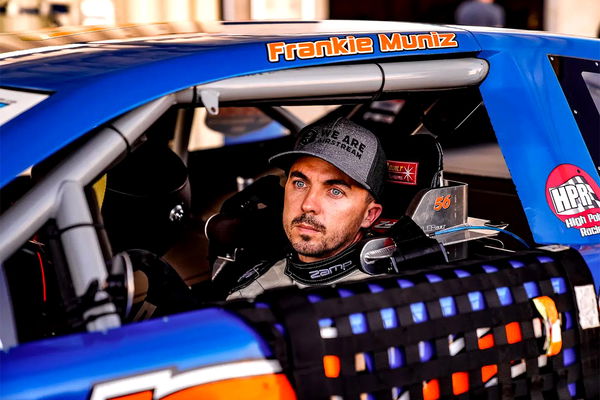 Actor Frankie Muniz is best known for the titular role in the sitcom, Malcolm in the Middle. However, he is also fairly passionate about motor racing, especially NASCAR. Last year, he tested an ARCA Series car, and that should have been a massive clue about his future in the racing scene. Now, the cat is finally out of the bag, as Muniz is making his ARCA Series debut. The 37-year-old actor-turned-driver will race for Rette Jones Racing in the #30 Ford.
According to YahooSports, he said, "Ever since childhood, it's been my dream to pursue racing in NASCAR, and it was important for me to partner with a team that aligned with my long-term objectives and vision while providing every opportunity imaginable to grow mentally and physically as a full-time race car driver. I look forward to not only demonstrating my ability on the track and just how serious how I am in progressing in my racing career but also showing my son and family what it is to chase your dreams and reinvent yourself."
ADVERTISEMENT
Article continues below this ad
How did NASCAR fans react to the news?
Obviously, many fans were thrilled when the news broke on social media. In fact, fellow ARCA Series full-time debutant, Christian Rose admitted that he was excited to race against the ex-Agent Cody Banks star. This was because he had grown up watching Malcolm in the Middle, so the chance was pretty cool for him. Other people acknowledged that it was a very big move for Muniz and Rette Jones Racing.
Growing up watching Malcom in the middle, it's pretty damn cool to get the opportunity to race against @frankiemuniz! Congratulations

— Christian Rose (@CRoseRacing) January 11, 2023
Well damn son. This is epic. Hope Frankie is ready to throw it sideways at Duquion and the Springfield mile

— Team Spire Dawg (@DawgPoundInc) January 11, 2023
Some people wondered whether the actor was ready to go toe-to-toe with other drivers. Especially on tracks like DuQuoin State Fairgrounds Racetrack, and the Illinois State Fairgrounds Racetrack, known as the Springfield Mile. A fair number of fans hoped that the 37-year-old would get some good results in his rookie season in the NASCAR fourth tier, as well.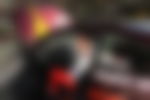 Frankie truly living his best life, hope he gets some good results & that ARCA gets a couple of extra eyes onto it too!

— JayCaulls (@JayCaulls) January 11, 2023
Hope that Malcolm, I mean Frankie is in the Middle 😃 3 wide !

— Michael Cunningham (@MWJCunningham) January 12, 2023
ADVERTISEMENT
Article continues below this ad
How long before we hear the announcer say "Three wide on the front stretch and it's Malcolm in the middle" ?

— bob leonard (@fars1d3r) January 11, 2023
ADVERTISEMENT
Article continues below this ad
WATCH THIS STORY: Perennial Fan-Favorites Dale Earnhardt Jr and Chase Elliott Have This NASCAR Legend to Thank for Their Superstardom
Finally, there were plenty of jokes about his breakthrough series, Malcolm in the Middle. One fan even wondered whether any commentators would crack some Malcolm in the Middle jokes. It is worth mentioning that Muniz is no novice in the racing scene, as he competed five times in the now-defunct Toyota celebrity race. This was during the IndyCar Long Beach Grand Prix weekend, where he scored a best finish of third place.
Edited By: Akash Pandhare