How a 3-Time Former NASCAR Champion Was Denied the 1977 Snowball Derby Title in a Controversial End
Published 12/05/2020, 6:45 AM EST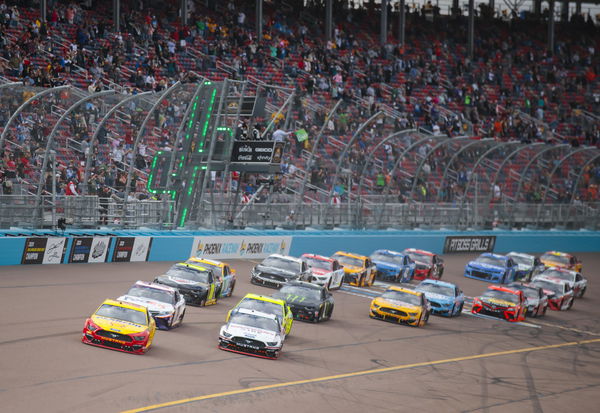 ---
---
Back in 1977 at the Snowball Derby, former NASCAR champion Darrell Waltrip crossed the finish line to win the race. However, he later found out that Ronnie Sanders challenged his win. According to Sanders, the race officials credited him with an extra lap during a caution. Following a post-race review, the stewards determined that Sanders was right and awarded him the win.
ADVERTISEMENT
Article continues below this ad
Obviously, Waltrip did not take the news lying down and outright refused to return the trophy. To this day, he continues to insist that he was the rightful winner of the 1977 Derby.
The now 73-year-old held onto the trophy for good, despite the ruling. However, Sanders got his own back when the officials gave him another trophy and the cash prize. On the bright side, Darrell Waltrip did win the 1976 edition of the race.
ADVERTISEMENT
Article continues below this ad
Ronnie Sanders, Johanna Long Robbins and Hunter Robbins unload the legendary Ronnie Sanders Racing No. 18.

This team won the 1977 Snowball Derby no matter what Darrell Waltrip says. pic.twitter.com/8IJKly6TPd

— Matt Weaver (@MattWeaverAW) December 2, 2020
ADVERTISEMENT
Article continues below this ad
Another big controversy involving Waltrip apart from the Snowball Derby
Speaking of 1976, Waltrip got embroiled in a massive scandal. As it turned out, he and two other drivers were guilty of using nitrous oxide in their cars to boost horsepower. For obvious reasons, NASCAR officials promptly disallowed all their qualifying times. However, Darrell Waltrip was unapologetic about his actions.
ADVERTISEMENT
Article continues below this ad
Instead, he turned it around to accuse the officials of trying to curb creativity. However, he did confess that the tough time he endured was likely his own fault. It is also worth noting that when the stewards told him about the rule, he promptly called Bill France and insulted him.
Finally, he spoke about the number of times that NASCAR teams would find loopholes in the system. Waltrip cited the example of the system of weighing cars before a race, but never after. Owing to this, many teams exploited it maliciously, and this carried on for a long period of time. Luckily, NASCAR has since wisened up to such tricks, and the rules have become far more strict.