How Did NASCAR Star Bubba Wallace Get the Name 'Bubba'?
Published 12/17/2020, 11:45 AM EST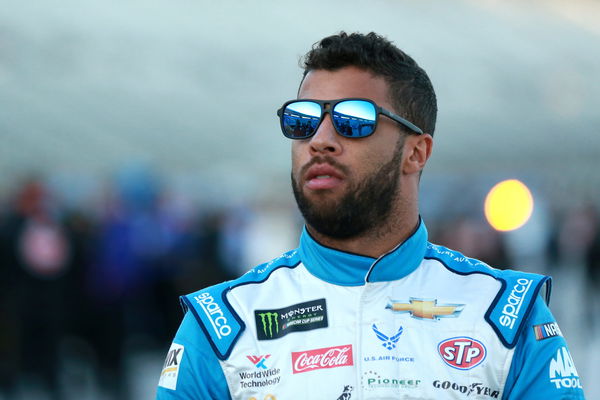 ---
---
Bubba Wallace has emerged to become one of the best upcoming drivers in the NASCAR Cup Series. His racecraft and grit off the track have seen his stature elevate in the stock car racing community and even around the world.
ADVERTISEMENT
Article continues below this ad
The 27-year-old will pilot the No.23 Toyota car for his new team, 23XI Racing. He moves there after spending three full-time seasons with Richard Petty Motorsports and delivering some good performances.
But many people have often wondered how he got his first name 'Bubba'. Speaking in an interview, Bubba Wallace, who also goes by his actual name Darrell Wallace Jr., opened up on the origins of the name 'Bubba' and how he got it.
ADVERTISEMENT
Article continues below this ad
Bubba Wallace reveals his sister's role in giving him the name
Wallace stated, "That's been a popular question as of late! My sister gave me that nickname the day I was born. We don't know why. We thought, I don't know if she'll ever admit why, but we thought it was because she couldn't say 'brother'."
"But I think she's too embarrassed to admit that. But yeah, ever since the day I was born, I've always been Bubba."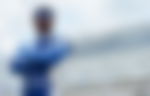 It has certainly been a road of hard work and difficulties for Bubba, moving up the ranks in NASCAR. He also spoke about how it all started off for him, driving go-karts aged 9 years old.
The 23XI Racing driver continued, "I chose this path, you know when I was racing go-karts to the age of nine is when I started. And I didn't know what the set path was gonna be. I had no dreams or aspirations to be where I am at today, it just kind of happened."
His new team recently signed up sponsorship agreements
"And one thing led to another, one door closed, another one opened up and here we are driving the 43 car, the iconic 43 car for Richard Petty Motorsports. But all in all, it's been a fun part of the process," concluded Wallace.
ADVERTISEMENT
Article continues below this ad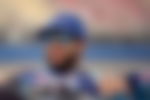 Bubba has shown some consistency in delivering top-5 and top-10 finishes this season. Unfortunately, it has not yet translated into a race win and he will want to do better in 2021.
His team has now also onboarded five new sponsors, including the likes of McDonald's and Dr. Pepper. With things slowly coming together for 23XI Racing, Bubba and his fans will hope that the new season brings more success for him in the Cup Series.
ADVERTISEMENT
Article continues below this ad