How Does NASCAR Cup Series Playoff Scenario Play Out if More Than 16 Drivers Win in Regular Season?
Published 04/25/2021, 7:30 AM EDT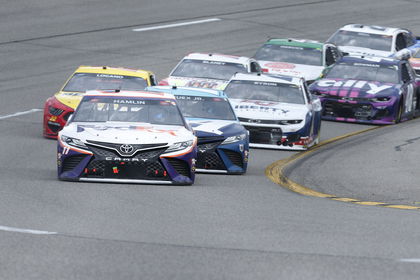 ---
---
In the NASCAR Cup Series, the Top 16 drivers qualify for the playoffs. In different scenarios, every NASCAR Cup Series driver who wins, as well as the regular-season champion, qualify for the playoffs. Any ties are settled through the number of points accrued.
ADVERTISEMENT
Article continues below this ad
So, if more than 16 drivers win in the regular season, the regular-season champion qualifies along with the next 15 winners in the Cup Series, based on points. Now, if in such a case there are more than 16 winners, a driver who has won would not qualify if he is not top-16 in points.
However, the 2021 NASCAR Cup Series has been quite extraordinary and unpredictable. There have already been eight different winners in the last nine races. At this rate, there will be a lot of different winners in the 2021 season, making it difficult to pick a championship favorite.
ADVERTISEMENT
Article continues below this ad
How will the 2021 NASCAR Cup Series championship play out?
So far, Martin Truex Jr is the only driver with more than one win under his belt. Meanwhile, Denny Hamlin leads the championship, despite not winning a single race so far. Aside from an 11th place at Homestead-Miami, Hamlin has been incredibly consistent. He has always finished in the tTop five at every race track, with a season-best of second at Richmond.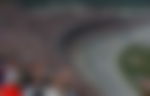 Of course, Hamlin will be far from satisfied with how his season is progressing. To be honest, it is a bit unheard of for a driver to still lead a championship, nine races in, without even winning a race, which is why he will want to correct that slight to his name, post-haste.
ADVERTISEMENT
Article continues below this ad
For now, the NASCAR Cup Series drivers are focusing on the next race of the season. This weekend, the paddock visits the Talladega Superspeedway for the 2021 GEICO 500.
When the race commences, Denny Hamlin will lead from pole position, ahead of Joey Logano and Martin Truex Jr. Out of the three, only Logano and Truex Jr have visited Victory Lane this year. In fact, Truex Jr has done it twice, at the Phoenix Raceway and at the Martinsville Speedway.
ADVERTISEMENT
Article continues below this ad