How Is LGBCoin Performing During the Brandon Brown-NASCAR Sponsorship Saga?
Published 01/05/2022, 3:40 AM EST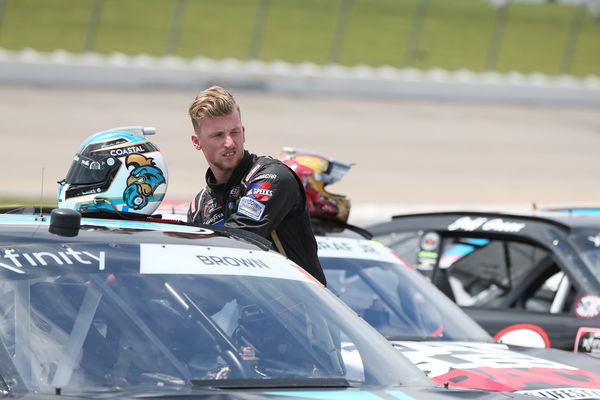 The way economics works is very similar to the functioning of life. When something is in demand, it's popular – the price of the commodity or the person goes up. However, when something is under scrutiny, the price goes down. This is something LGBCoin, a crypto meme coin that was unveiled as the primary sponsor of NASCAR driver Brandon Brown has experienced, in both cases.
For those who are not aware, LGB in the LGBCoin is an acronym for "Let's go Brandon," the viral and controversial political chant which Brown found himself at the end of, in Talladega for no reason.
Not only did Brown's Talladega win get overshadowed by this chant, but it seemed like his entire personality was only known by this, and not by who he truly is. So the Xfinity Series driver did the next best thing, which was to embrace this criticism by partnering up with LGBCoin.
ADVERTISEMENT
Article continues below this ad
As one can imagine, the new sponsor went immediately viral and many praised Brown for doing so. Naturally, by the simple rules of economics, the value of LGBCoin shot up.
On December 30th, the coin was trading at $0.00000099 and it reached a high of $0.00000179 on January 1st.
However, then it began to slump.
NASCAR says 'no' to Brandon Brown
The thing is when the sponsor was publicly announced, reportedly Brown and his team skipped past an important deal-breaking hurdle. This involved taking approval for a sponsor from NASCAR.
Although Brown and his team claim they took an approval, NASCAR didn't agree. So there was speculation that this sponsorship might not last for long.
Again, by the simple rules of economics, the price of LGBCoin began falling down. From $0.00000179 on January 1st, it fell down to $0.00000115 on January 3rd.
What about the speculation regarding NASCAR disallowing the new sponsor? They did do that on January 4th, telling Brown his new sponsor is a 'no-go'.
ADVERTISEMENT
Article continues below this ad
However, as traders must've assumed, and as one investor of LGBCoin suggested, they're not letting this go as easily as one might think.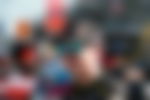 The larger picture looks good for LGBCoin. According to Coinbase, "The price of Let's Go Brandon has risen by 22.26% in the past 7 days. The current price is $0.000001 per LGB. The new price represents a new all-time high of $0.000001."
ADVERTISEMENT
Article continues below this ad
Anyway, let's see where Brandon Brown, NASCAR, and the value of LGBCoin go from here.