How Is NASCAR Preparing for the Future of Racing?
Published 09/09/2021, 11:50 AM EDT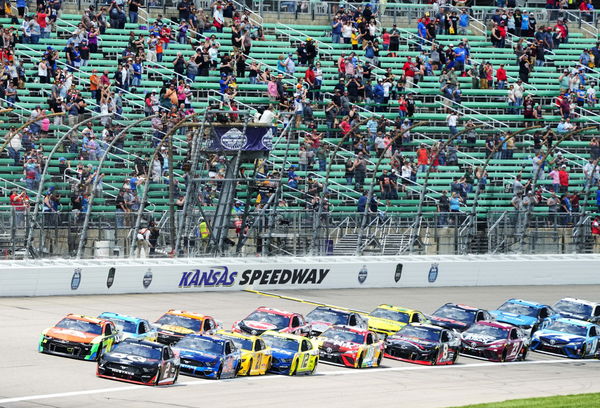 ---
---
Last year, Christine Stoffel-Moffet assumed the role of NASCAR Head of Enterprise Technology. Since then, she has had some interesting designs envisioned for the sport. She wanted to build business relationships with the sport's long-time partners. So, Moffet hatched a plan to establish a unique program to achieve it.
ADVERTISEMENT
Article continues below this ad
She said, "I developed the idea from the company I had been running for the last seven years. It revolves around how we can leverage technology in the industry moving forward. It evolved organically from what I built in a global platform and, now, I'm bringing something unique to NASCAR.
"We were looking at different technologies and how to evolve our sport. We have to evolve the racing industry and take it to a whole new level of success."
ADVERTISEMENT
Article continues below this ad
She founded Sports & Entertainment Alliance in Technology (SEAT) and became the CEO of the company. Last year, NASCAR offered her a hugely tantalizing opportunity, and she jumped on it immediately. Due to her efforts, a grand total of 30 brands have worked with the stock car racing series.
How has Moffet achieved this for NASCAR?
Through her efforts, Stoffel-Moffet established the NASCAR Technology Partner Platform. The inaugural event took place at the Daytona International Speedway, with 28 tech companies in attendance. All of this ran during the course of the Coke Zero Sugar 400 race weekend.
ADVERTISEMENT
Article continues below this ad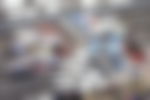 During the COVID-19 lockdown, the sport looked at choosing brands that could play a large role in the sport's future. This included partners like Comcast, Verizon, and Amazon Web Services.
Stoffel-Moffet continued, "Our mission statement is to be looked upon as the most inspiring, future forward, innovative and technology-advanced organization across the sports-entertainment industry. The pandemic created opportunity if you look at the negative things in a positive way."
ADVERTISEMENT
Article continues below this ad
In addition to the tech companies, 11 sports entertainment organizations also expressed their interest. Through the program, NASCAR and its partners exchanged ideas on various topics. This included, but was not limited to subjects like ticketing, expanding track Wi-Fi and many more.