How the 2020 Season Halted Kyle Busch and Martin Truex Jr's Stunning Dominant Run in NASCAR
Published 01/13/2021, 10:49 AM EST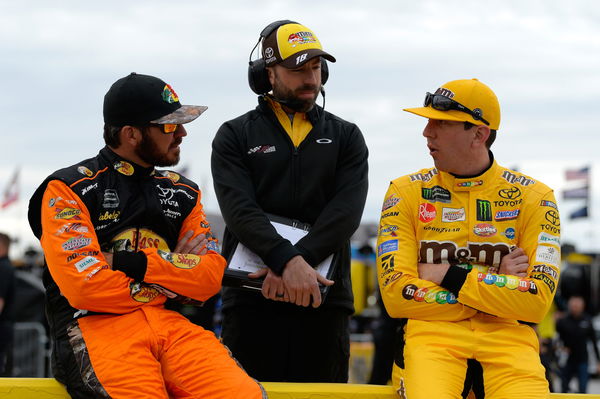 ---
---
The 2020 NASCAR Cup Series season saw two drivers dominate a major part of the season as Kevin Harvick and Denny Hamlin notched a combined 16 wins. However, the season also put a stop to the domination of Kyle Busch and Martin Truex Jr.
ADVERTISEMENT
Article continues below this ad
That statement might confuse some, but if we take a close look at the few seasons prior to the previous one, Busch and Truex Jr produced some incredible numbers consistently.
Kyle Busch's single-win 2020 season, where he was out before the Round of 8, was shocking as he was the defending champion. However, his consistency in the last 5 seasons leading up to 2020 is why his poor run last season was even more shocking.
ADVERTISEMENT
Article continues below this ad
How Kyle Busch and Martin Truex Jr. dominated the field
Since 2015, Busch has 27 Cup Series wins, leading up to the end of the 2019 season. This includes 5 wins apiece in 2015, 2017, and 2019, 4 wins in 2016, and 8 in 2018. This period also includes 2 championships, in 2015 and 2019.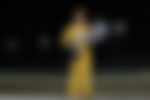 Meanwhile, Martin Truex Jr also had just one win in 2020. His single-win season was shocking as it came on the back of a stellar 2019 season where he won 7 races. Busch's Joe Gibbs Racing teammate also has an impressive 24 Cup Series wins since 2015.
His run includes 4 wins each in 2016 and 2018, 8 wins in 2017, 7 in 2019, and the solitary win in 2015. Additionally, the no. 19 Joe Gibbs Racing driver is the 2017 Cup Series champion.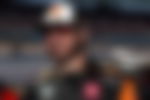 As per the stats mentioned above, Busch and Truex Jr. have a staggering 51 wins and 3 titles combined from 2015 to 19. What's more, the 2020 season was the first time since the new playoff system was introduced, in 2014, that neither Busch nor Truex Jr. made the 'Championship 4' race.
Will they get back to winning ways in 2021?
All these factors clearly show how well the drivers have done over the past few years. And also why their respective 2020 campaigns, where they both suffered, came as such huge shocks.
ADVERTISEMENT
Article continues below this ad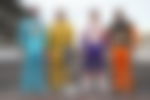 Now, heading into 2021, both Busch and Truex Jr. will want to improve on their mistakes from 2020 and get back to winning ways. Busch has a new Crew Chief in Ben Beshore, while Truex Jr enters a second year with Crew Chief James Small.
They are both major stars of the sport, and their performances and numbers in recent years certainly prove that. However, Busch and Truex Jr have their backs against the wall in 2021. The question is, who will come out swinging harder?
ADVERTISEMENT
Article continues below this ad